Product characteristic of 20A Double Pole Switch
1.Thanks to the compact mechanisms, this power switch offers space-saving and fast connecting.
2.The product suit for various of decoration style like gallery, bar, cafe, conference room, luxurious hotel, studio.
3.The product can operate at least 40,000 times and has 10-year warranty.
4.We have been focusing on switch and socket production for 35 years and maintained closelycooperation with Fortune Global 500 companies.
5.We offer different kinds of payment terms including L/C at sight 30 days/60 days, Cash, Western Union, T/T, D/P,D/A, 50% as deposit and 50% as balance should be paid before shipment according to your demand.
Product Parameters
| | |
| --- | --- |
| Product name | 20A Double Pole Light Switch |
Model No.
S80/L1/20DP
Product or component type
Rocker Switch
Electrical Parameter
20 AX at 250 V AC 50/60 Hz
Device presentation:
Complete mechanism, match with S80 series cover
Brand
SOK or Customized
Device application
Control
Electrical durability
10000 cycles
Opening distance
> 3 mm
Dielectric strength
2000 V
Actuator
Rocker
Connections - terminals
Screwless terminals
Clamping connection capacity
0...2.5 mm² for rigid cable(s)
0...2.5 mm² for flexible cable(s)
Material
PC (polycarbonate)
Mire stripping length
12.5 mm
Standards
EN/IEC 60669-1
Certification
TUV, CE, CB, VDE
IP degree of protection
IP20
RFQ
Q1: How does a Double pole ( 2 pole) Light switch work?
A switch pole refers to the number of separate circuits that the switch controls. A single pole switch controls just one circuit. A double pole switch controls two separate circuits.
Q2:Where to use Double pole ( 2 pole) Light switch?
It's usually used in high-power electrical appliances, such as water heaters, air conditioners etc.
Q3:What is the advantage of Double pole ( 2 pole) Light switch over a single pole switch?
The Double pole switch is used to cut off the current in both live and netural wire simultaneously, but by using a single pole switch, if you switch off the current through the live wire, the current doesn't flow through the neutral wire as it is.
Product detail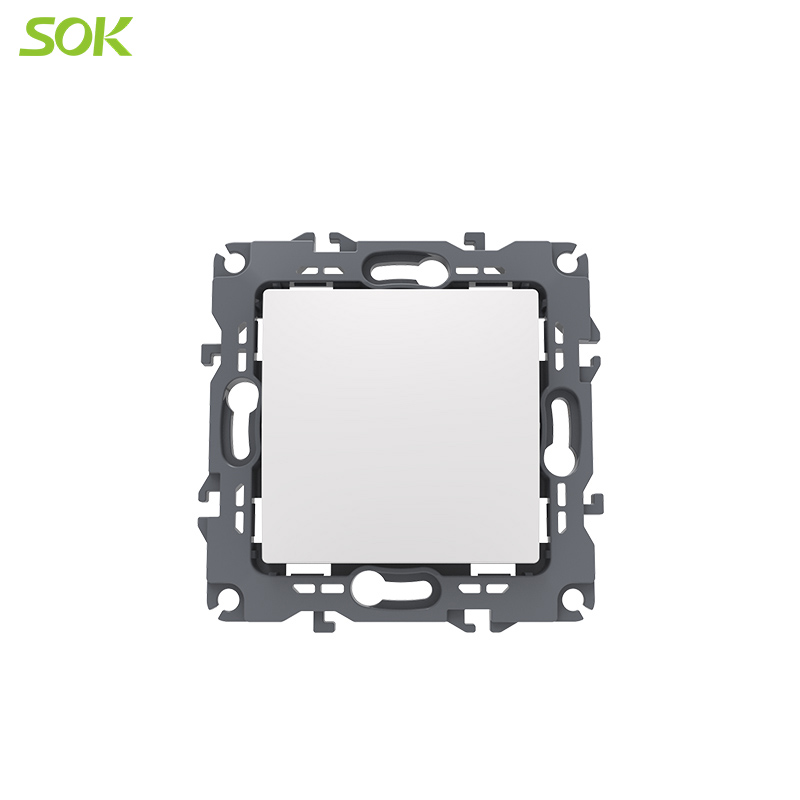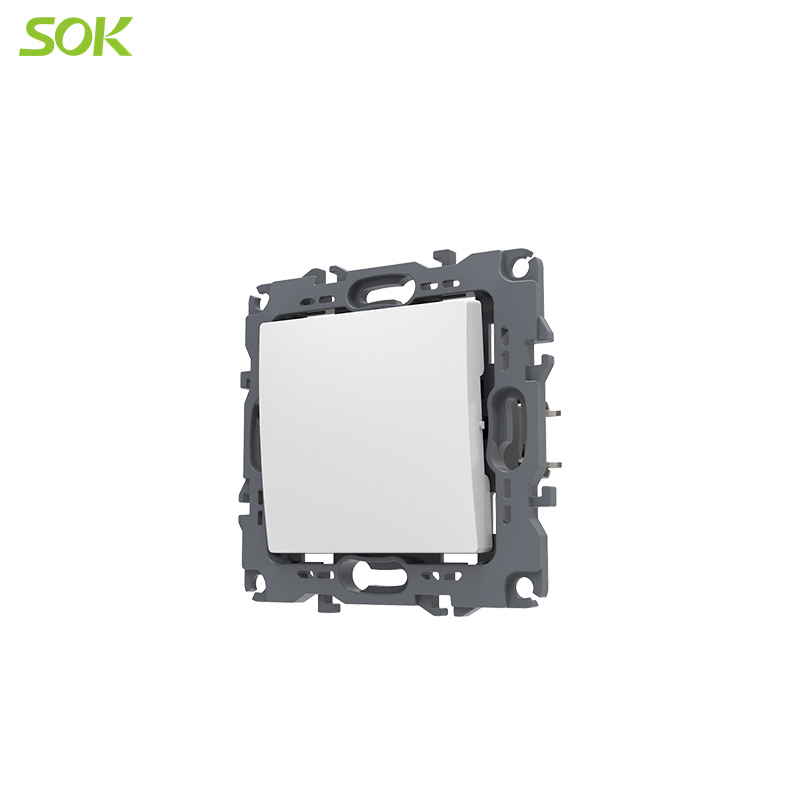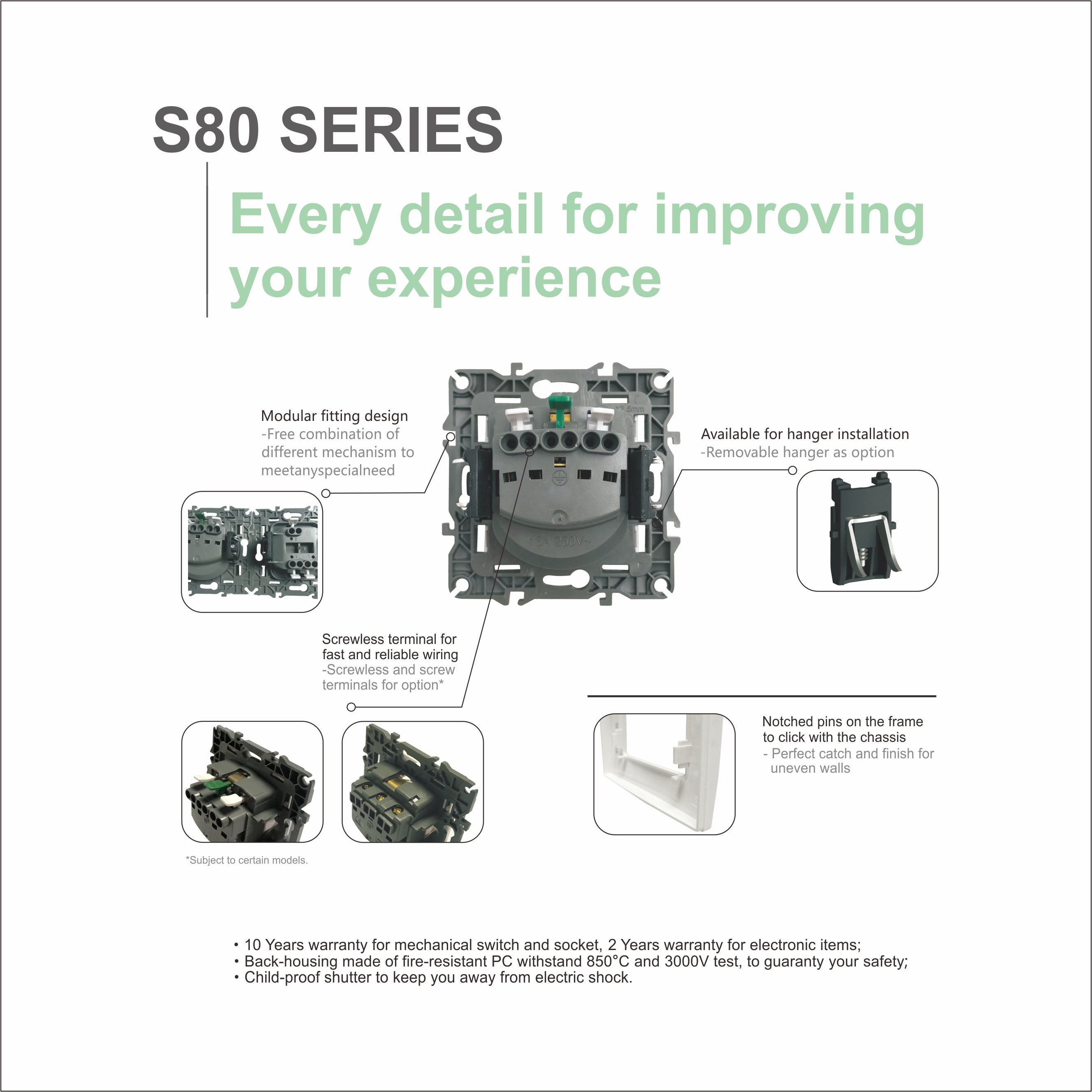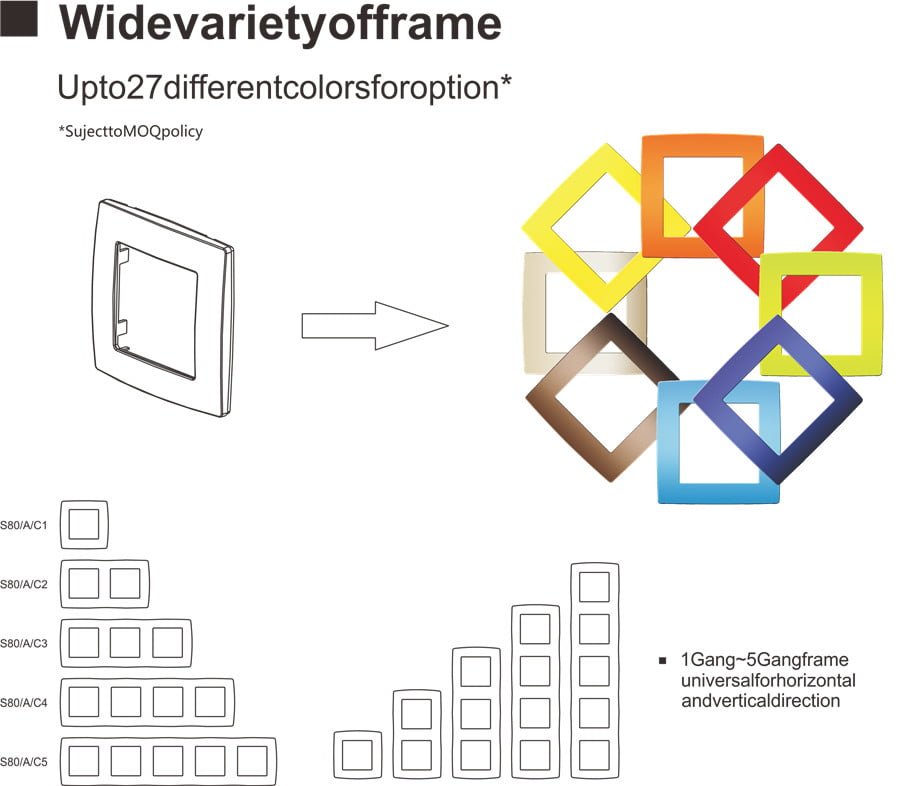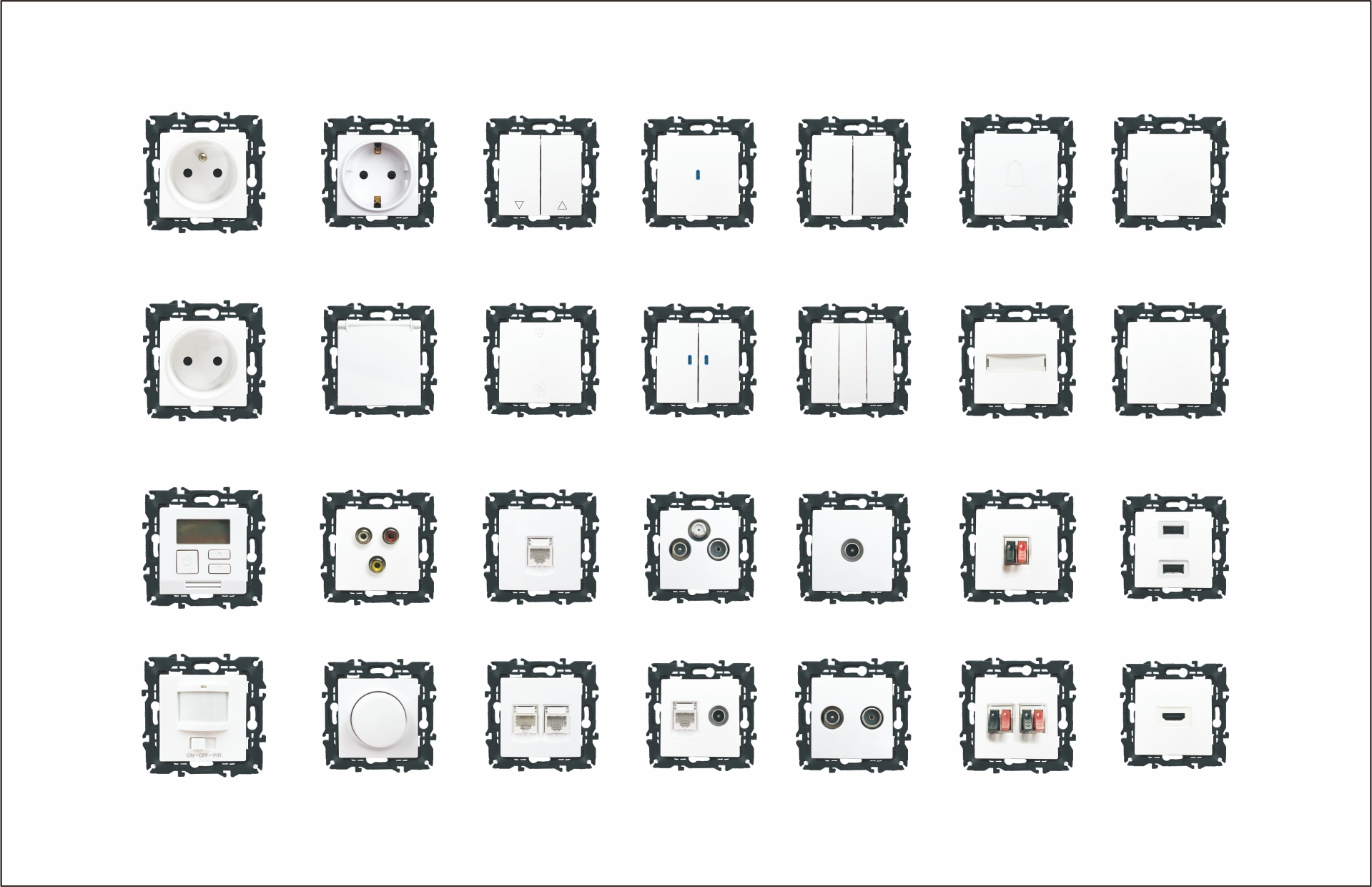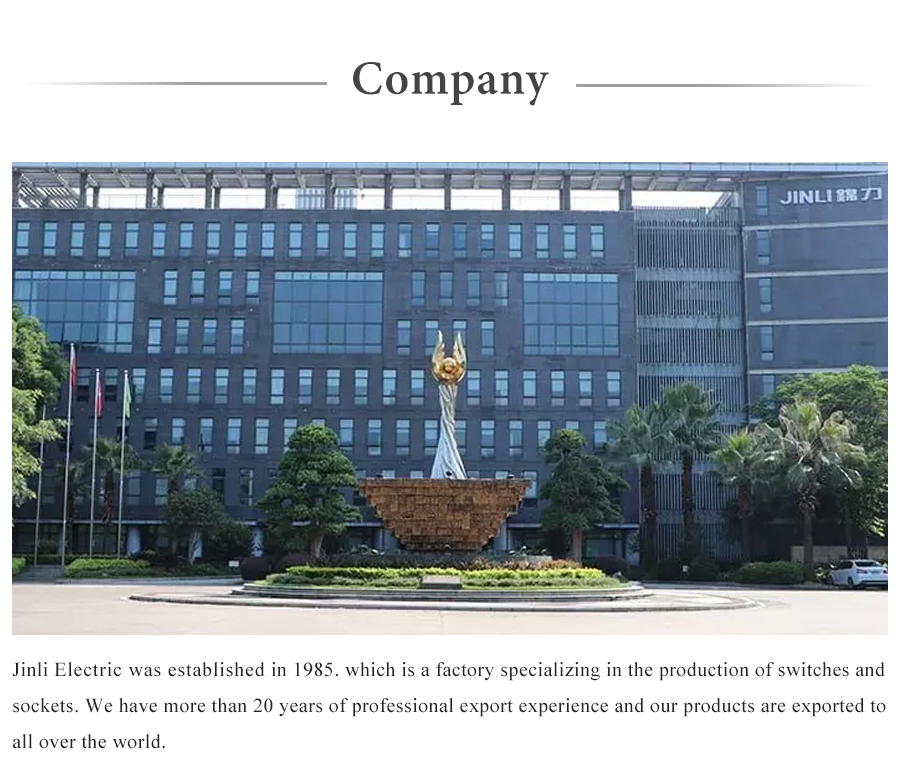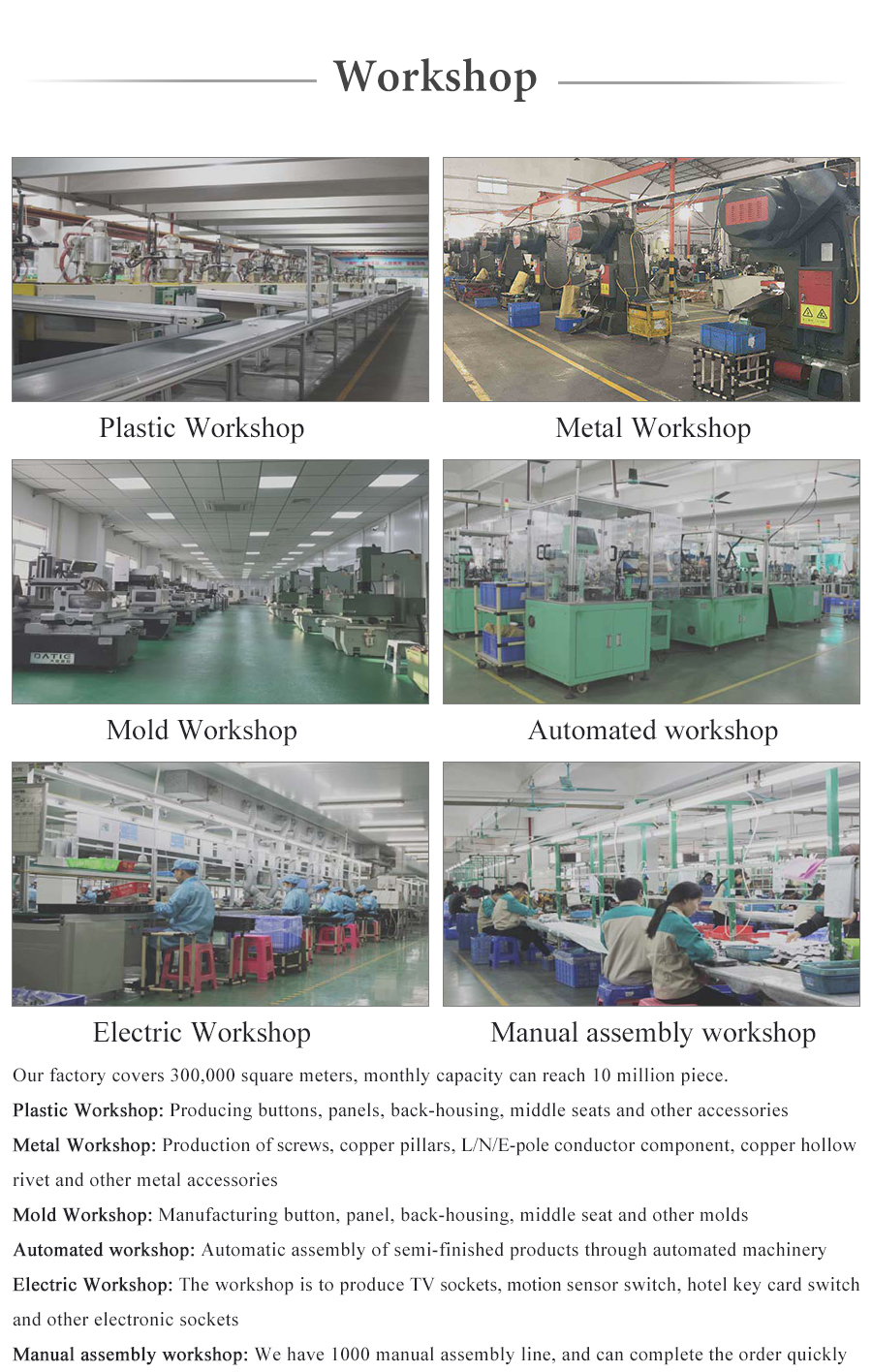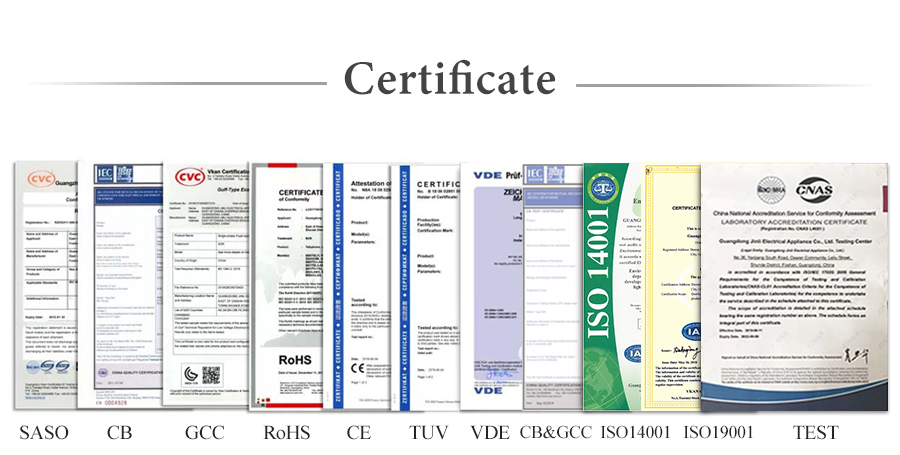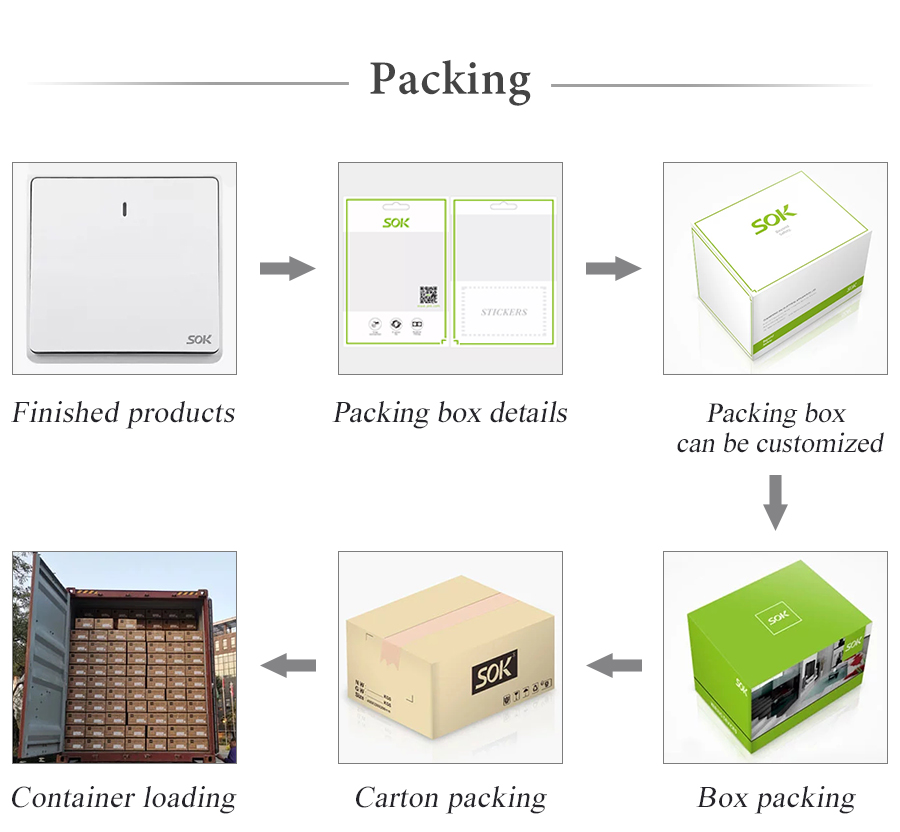 FAQS
Q: What materials your product use?
A: For the plastic parts, we mainly use PC material and in different function parts, we also use PP, PA66, TPE, TPU. For the Hardware parts, we use Phosphor copper, red cooper, brass, and silver in different parts.
Q: Are you a manufacturer or trading company?
A: We are manufacturer with company covers 300,000 square meters with over 1300 employee. Our factory located in Shunde Area, Foshan City, Guangdong Province.
Q: How many years guarantee of your products?
A: We offer 10 years guarantee for non-electronic items, 2 year guarantee for electronic items
Q: What payment terms do you accept.
A: We accept TT and LC, DP or OA can be consider after cooperation. If you wanna know more details, please do not hesitate contacting with our sales manager Winny by E-mail: < a href="mailto:export01@jinli.com">export01@jinli.com.