13A 250V BS Socket Outlets - 2 Gang White combines with fashionable and aesthetic elements in its elegant design, selecting impact-resistant and fire-resistant PC material, which improves your place to be more impressive while keeps it solid.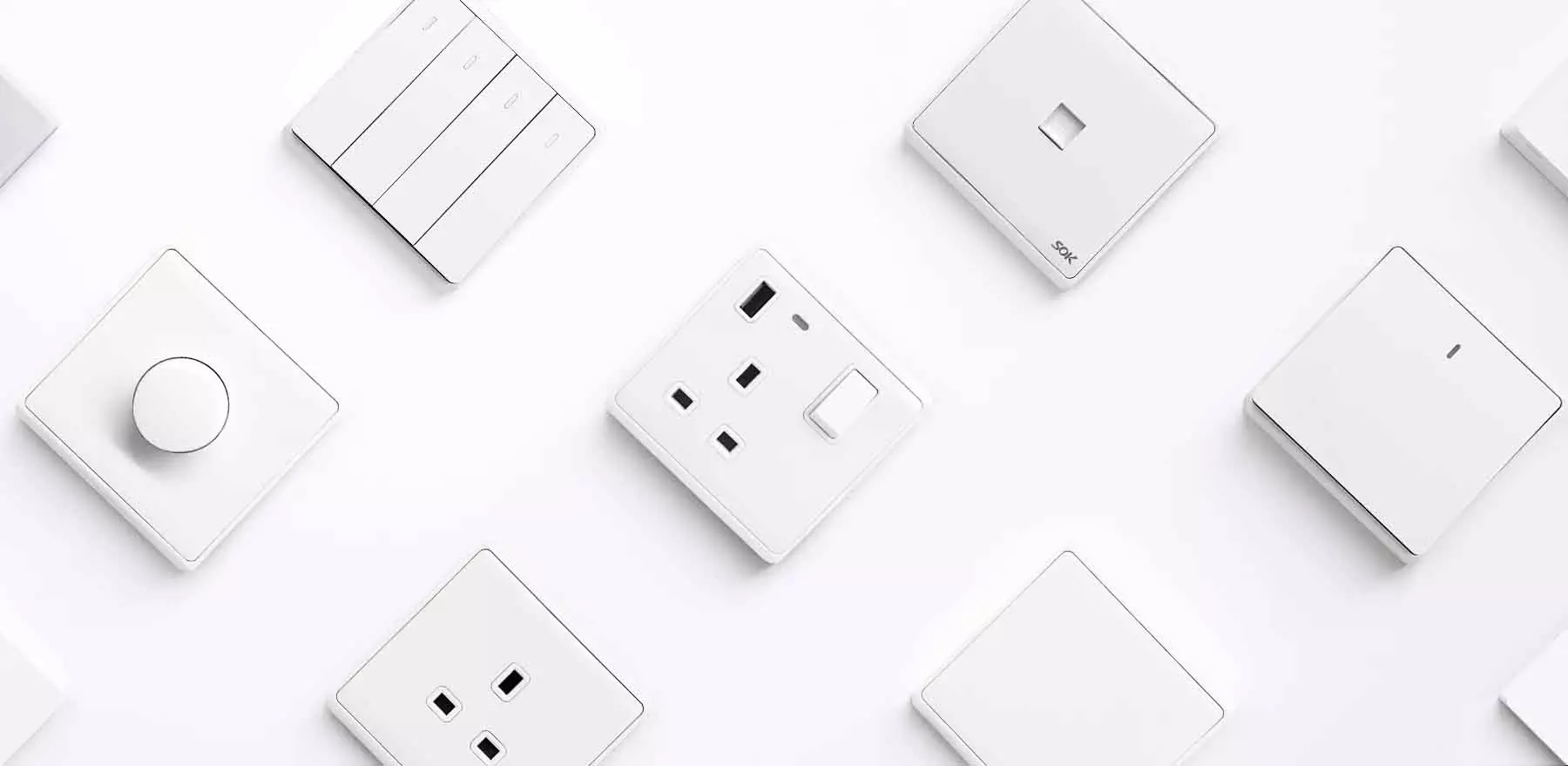 Product Introduction of the 13A 250V BS Socket Outlets - 2 Gang White
1. Improved design is very convenient for installation and also provides a simple but pleasing outlook. Lightly clip the cover plate on support frame after finishing fixing the outlets on wall. Poke the holes from the side and lift up the cover plate for disassembling.
2. Chooses high polymer PC material with good quality on panel and surround, which has the function of fire resistance, discoloration resistance, impact resistance, scratches resistance and fading resistance.
3. No worry for getting electric shock when you install the item on wall as E pole components are riveted on the fixing hole.
4. The glossy cover plate and matt inserts can be customized in other injection colors and beautiful painting finishes.
5. Child protective door design can effectively avoid accident: single hole poking can not insert and can not contact metal components.
6. Thanks to the wide connection space(6mm*4mm), this power outlet offers faster wiring.
7. Both 2 gang switched BS sockets and 45A double pole switch are available.
8. Quality Guarantee for over 10 years.
9. Ensure high quality with very competitive price with 35 year's experience in switches and sockets manufacturing.
10. The best services we offer,the most satisfaction you will have.
Product Parameter (specification) of the 13A 250V BS Socket Outlets - 2 Gang White
Main
Type
Unswitched BS plug socket
Series
W50 series
Brand Name
SOK
Model Number
W50/13U/2
Color

Insert- matt finish white;

Cover frame- glossy finish white

Also can do customization

Material
High polymer PC, PP
Complementary
Rated Voltage
250V~
Rated Current
13A
Network Frequency
50/60Hz
Number of Gangs
1 Gang, 2 Gangs available
Function
Single pole, or Double pole switch available
Actuator
Rocker
Device Mounting
Flush or surface mounted
Fixing type
Concealed screws
Fixing Mode
By screw M3.5*25mm
Fixing Screws Material
Zinc-plated
Rivets Material
Brass
Connections
Screw terminals(pillar terminal)M4*9mm
Contacts Material
Brass
Embedding Depth
15 mm
Dimension
86*147mm
Environment
Ambient Air Temperature for Operation
-5~40℃
Flame Retardancy
850℃
IP degree of protection
IP20
Standards

BS 1363-2

SASO 2203

SS 145

MS 589

Application
Industrial, Hotel, Restaurant, Commercial, Residential
Contractual Warranty
Warranty
10 years
Packing
Packing

1 pcs/ plastic bag 205*115mm

6pcs/box 185*154*93mm

60pcs/carton 490*320*200mm

More Info.
Payment term
T/T, L/C, D/P, D/A...
MOQ
3000 pcs
Manufacture
Guangdong Jinli
Place of Origin
Guangdong, China
Certificate
CB, CE, SASO, ROHS, GCC, ISO9001 & ISO14001
Product Features and Application of the 13A 250V BS Socket Outlets - 2 Gang White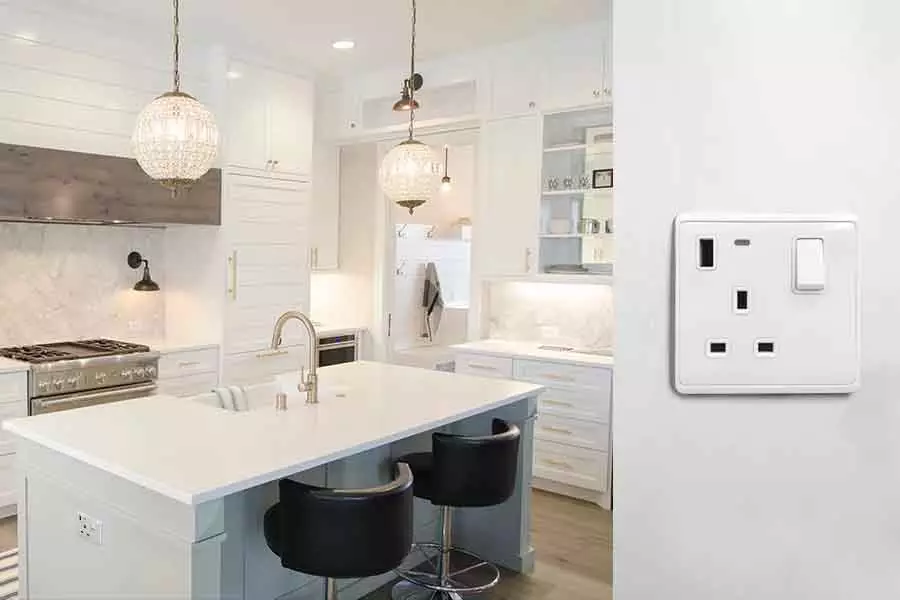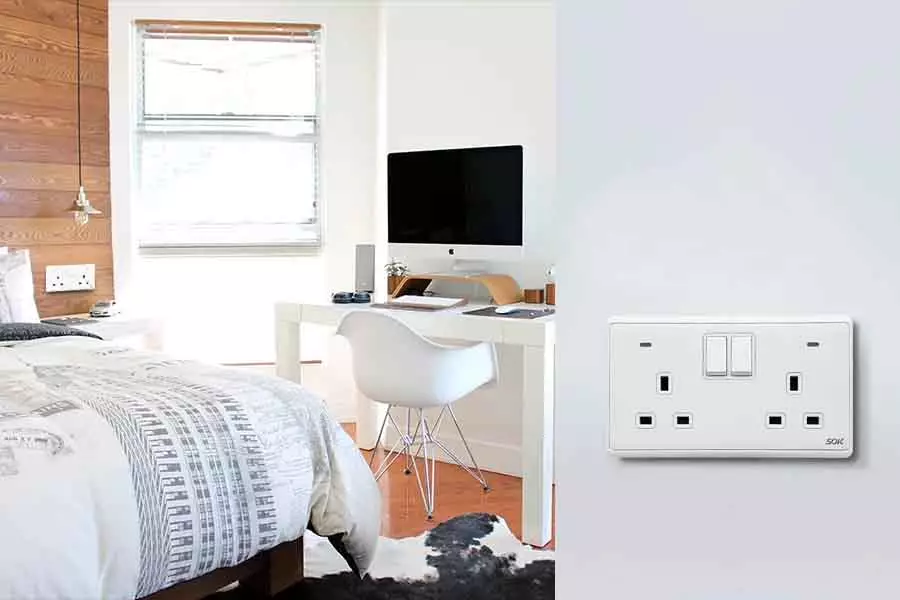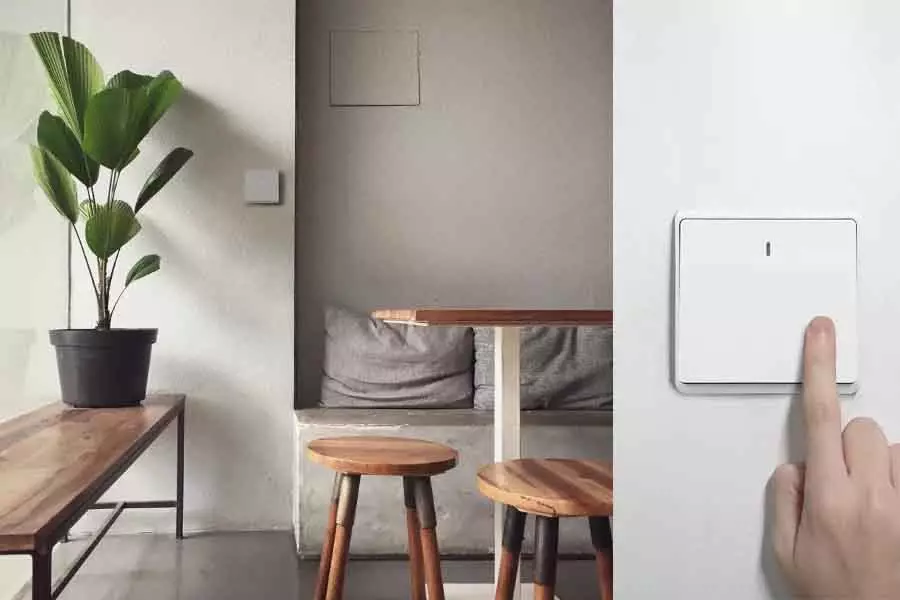 ASSEMBLING INSTRUCTION: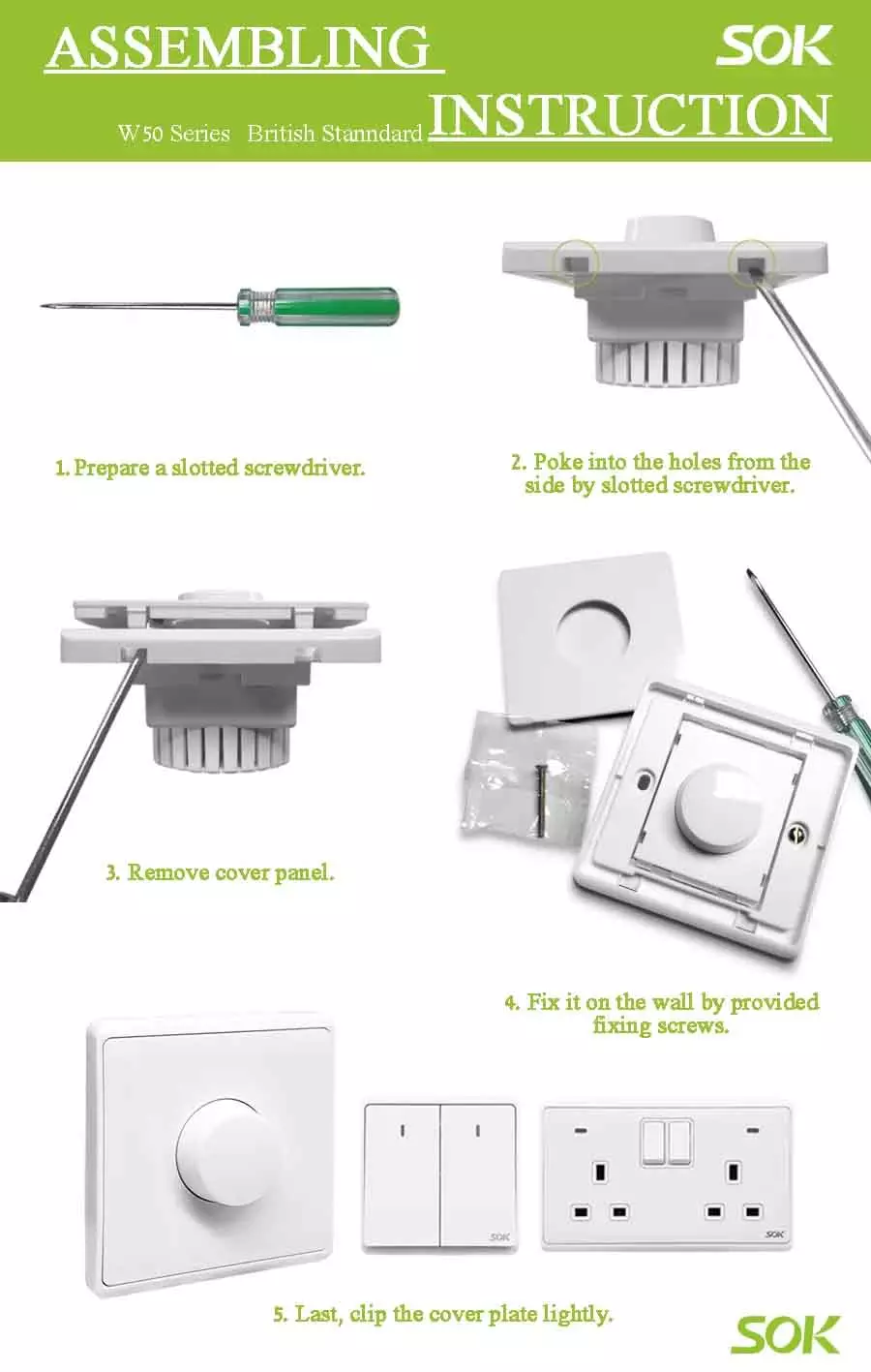 FAQ of the 13A 250V BS Socket Outlets - 2 Gang White
Q: Can you do OEM for us?
A: Yes, OEM or ODM is welcomed. We have confidence because we have OEM and ODM for 2 Global fortune 500 companies for over 20 years. Printing your brand on packing and products, customizing, arranging shipment, mold making, product innovating, all these we can do.
Q: What application conditions of BS socket outlets?
A: 1). The ambient temperature range of the socket: -5 ℃ -40 ℃, the average ambient temperature over 24 hours shall not exceed 25 ℃.
2). Do not directly place the socket in an environment that may exceed the temperature range listed in clause such as placing in the sun or near heat sources.
3). Not applicable to altitudes above 2000 meters.
4). Do not use in abnormal contaminated environment, such as smoke, chemical smog, rain, fog and other long-term high humidity environment or other abnormal environment.
Q: Why is BS plug called the safest power plug?
A: 1). Plug pins: Half of the pins of the Neutral and Live pins are surrounded by insulators, which can prevent the risk of electric shock caused by accidental contact. So even if the British plug is not fully inserted into the socket, the exposed part will not cause danger. Besides, the ground pin of the British plug is slightly longer than the Neutral and Live pins. This ground is responsible for "opening" the protective door of the socket, so that the Neutral and Live pins can be inserted and used with electricity.
2). Socket design: At least two screwdrivers are required to insert in the British socket, which can effectively prevent accident caused by children.
3). Built-in fuses: During the Second World War, due to a shortage of copper, the British government designed fuses on each plug instead of wiring them directly. Although the built-in fuses increased the size of the British plug, in the event of an accident, the anti-surge will automatically cut off the power supply, which can effectively prevent accidents such as fire and electric shock. It is safer to use and more convenient to repair.
4). Circuit design: Finally, the British plug for wiring is not only very intuitive, but also carefully designed. Once the plug and wire are snapped off, the Neutraland Live wire is disconnected first, while the ground wire is still connected, which effectively prevents the risk of getting electric shock.
In the end, the design of British plugs is more people-oriented and safety-oriented. From the details to the general, British plugs have done a perfect treatment, and compared to other types of plugs, it is safer indeed.