LED Dimmer Switch Euro Standard
Product Detail
Feedback now
Jinli Production process video

:
Product Parameters
Range

S80

Product or component typr

Dimmer

Dimmer type

Universal

Dimmer control

Rotary push type

Power

:

Max.200W

Color

:

PC White and customized

Dimension

:
74.7*74.7*56.5

mm

Rated Voltage

:
250

VAC

Working Frequency

:
50

HZ

Rated Power

Incandescent lamp

: 25...200

W

High Voltage Halogen lamp

: 25...200

W

Dimmable LED lamp

: 5...200

VA

Low Voltage halogen lamps

: 25...200

W

Function available

With memory function

protection type

Automatic overload protection

Overheating protection

Short-circuit protection

surface finish

Glossy

connections

-

terminals

Screw terminal

number of loop terminals

2

Certification

CE

,

CB

,

TUV

,

VDE
Product Details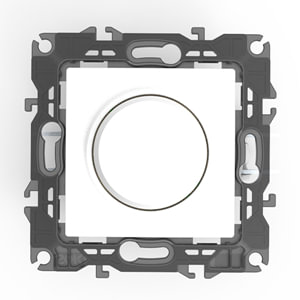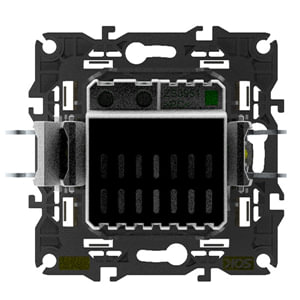 Wiring Scheme
Recommended Light For 200W LED Dimmer
Brand

Type of Light

Reference Information

Power

OSRAM

Dimmable LED Bulb

AC220-240V/50Hz/60Hz 29mA

6

W

OPPLE

Dimmable LED Bulb

AC220-240V/50Hz/60Hz 2700K

9.5

W

Dimmable LED Bulb

AC220-240V/50Hz/60Hz 2700K

7

W

PHILIPS

Dimmable LED Bulb

AC220-240V/50Hz/60Hz 63mA

11

W

Dimmable LED Bulb

AC220-240V/50Hz/60Hz 45mA

8.5

W
Attention
1. This product must be installed by qualified electrician.Do not disassemble the back-housing and cooling fin.
2. Please check the compatibility with your local wiring rules before installation.
3. Please keep the front cover appropriately during installation in order to avoid crushing or damage.
4. Please install 250V 6A Type C Micro Circuit Breaker complying with IEC 60898-1 for overload protection before installation.
5. Please turn off the power before cleansing this product, and use soft cloth or tissue to wipe off the dust or smudge. Do not use any cleanser or corrosive chemical solution.
6. This product is only for adjusting lighting product. Do not use it to adjust other electronic product, otherwise it may bring damage.
7. This product is only for indoor use. Working temperature should be 0°C ~ 40°
8. Slight heat will be emitted from the product when working. It's normal.
9. Do not over twist the knob, otherwise it may bring damage to the product.
10. When using the dimmer with different brand / model of dimmable LED light, the light may be flashing when approaching to minimum value.
11. 200W LED Dimmer has overload inspection system. Power will be cut off automatically when overload. In case if overload, please reduce the load and restart the power.
12. When using 200W LED Dimmer with dimmable LED light which is less than 5W, or label-power 5W but actual power is less than 5W, the light may flash when approaching the maximum value.
13. 200W LED Dimmer is not compatible for inductive load. Please check the light's specification before installing.
14. When multi-loads in parallelconnection, same brand and model of loads are recommended. But please make sure the total power must not exceed the rated power.