1

Gang

1

Way Light Switch with Screwless Terminal
Iinkcukacha Product
Ingxelo ngoku
Tshintsha & Ixesha leSocket Life Test Vidiyo:
The 1 Gang 1 Way Light Switch in S81 series is European standard. The design of screwless terminal makes people more convenient in the process of installation and disassembly.
Product Advantages
1.Modular fitting design
Can free combination of different mechanism to meet any special need
2.Available for hanger installation
The hanger can help you install or remove at any time, remove hanger as option
3.Notched pin on the frame to click with the chassis
Perfecy catch and finish for uneven walls
4.High-quality material ensure your safety
Back-housing made of fire-resistant PC withstand 850℃ and 3000V test, to ensure your safety
Iiparamitha zeMveliso
Range

S81

Device Application

Ukunikezwa Amandla
Imveliso okanye uhlobo lwecandelo

Light switch

Device Presentation

Complete Mechanism

,

match with S81 series cover

Switch Number

1
Igama lebrand

SOK or customized

Umbala

White or customized

S

ocket additional information

Side earth

R

ated current

10

AX at

250

V AC

Frequency

50/60

Hz
Izinto zesakhelo
PC ngaphaya
Izinto zokubuyela umva
Ilangatye Gray PC nekudodobalisa
Kwendawo yokuhlala
Isingxobo esimhlophe se-zinc
Kwendawo yokuhlala Screw
ST35 * 15

Furface finish

Glossy

Connections

-

terminals

Screwless terminals
Certification

VDE,

CE

,ROHS

Port

:

Shunde

Payment

:
L / C., T / T.
Umenzi
Guangdong,

Jinli

Imvelaphi
Guangdong, China

Package

1

pcs/bag 10pcs/box 100pcs/carton

Application

:

Home decoration

,

hotels

,

villas

,

office and so on

.
Iinkcukacha zeMveliso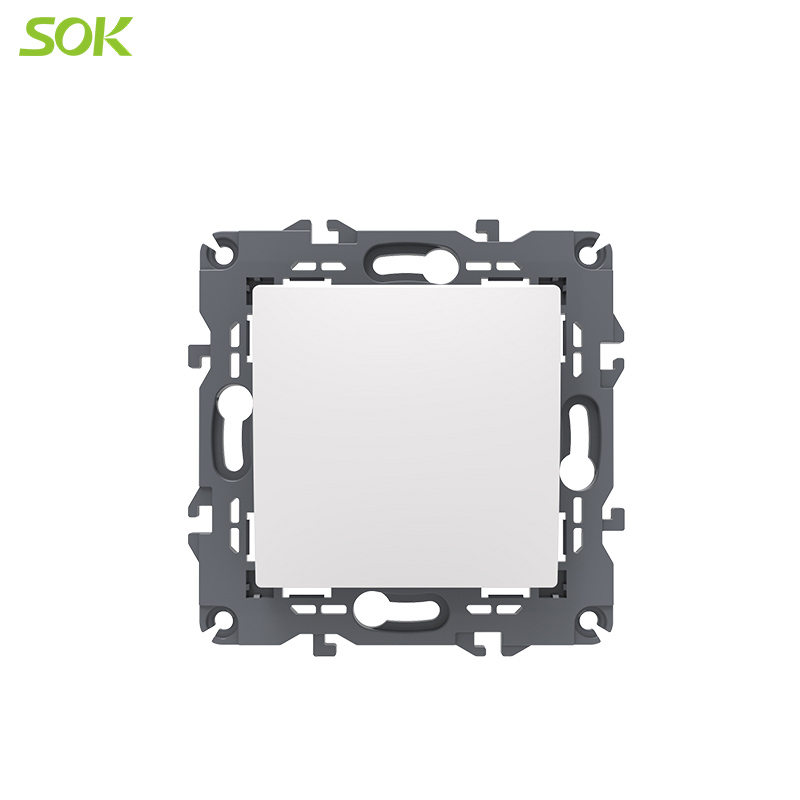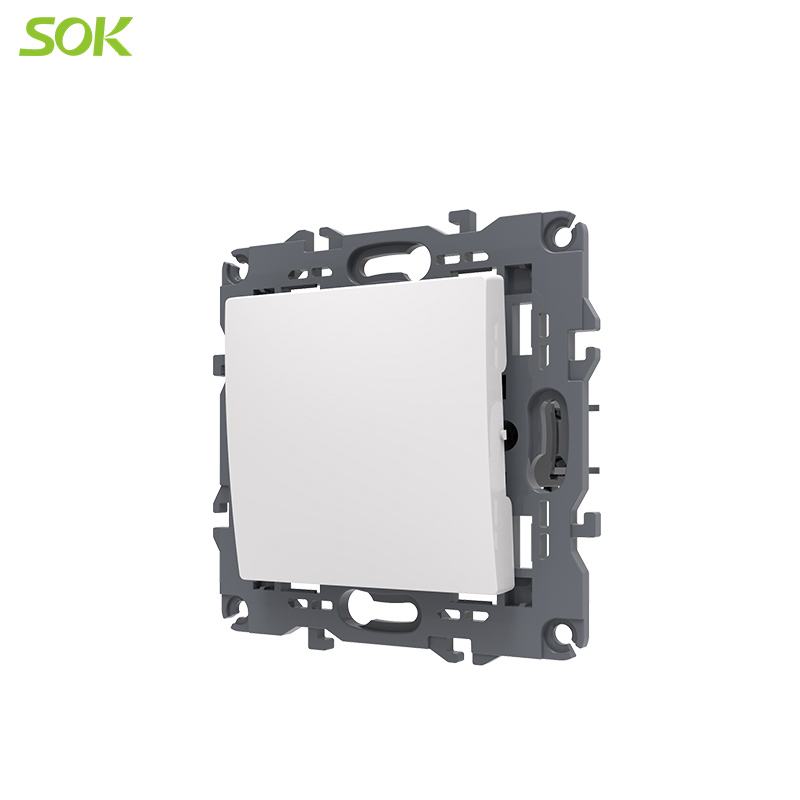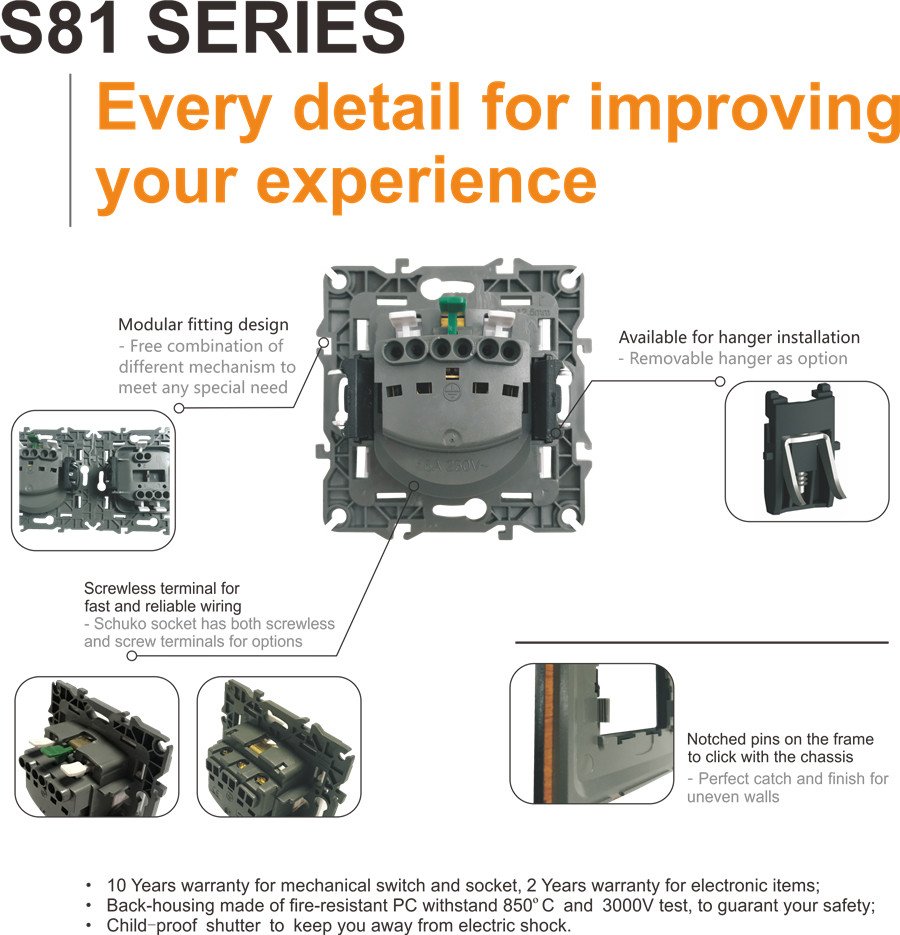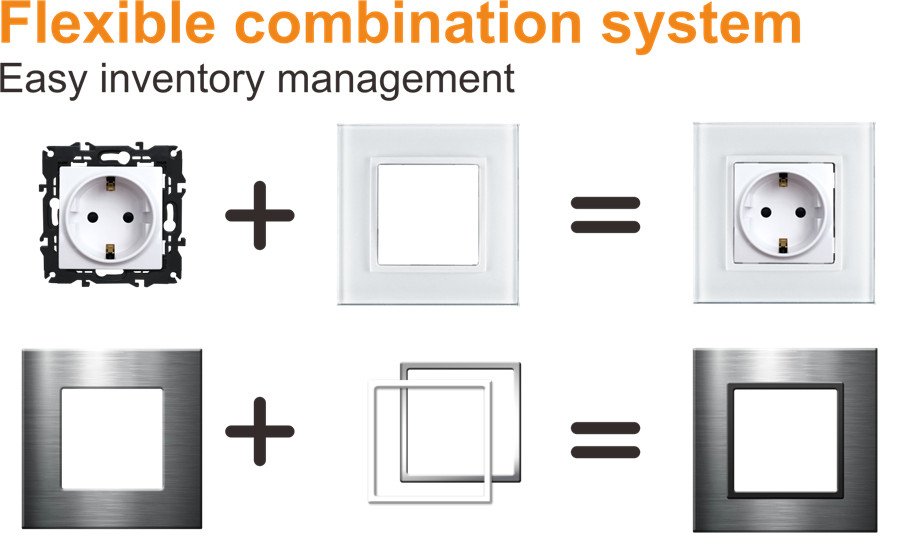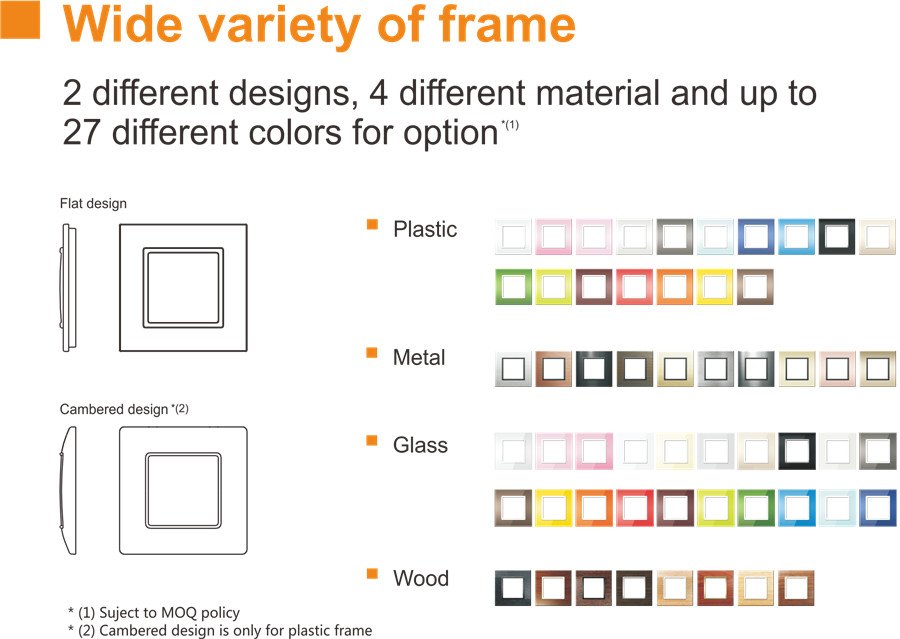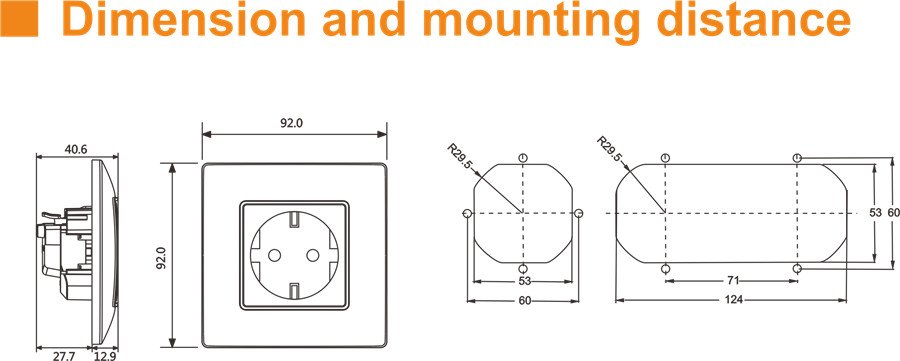 Uyilo lwephakheji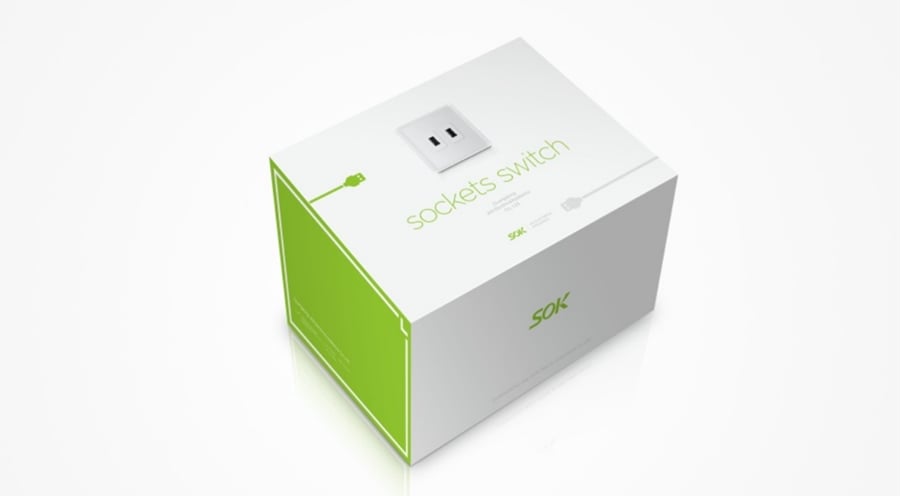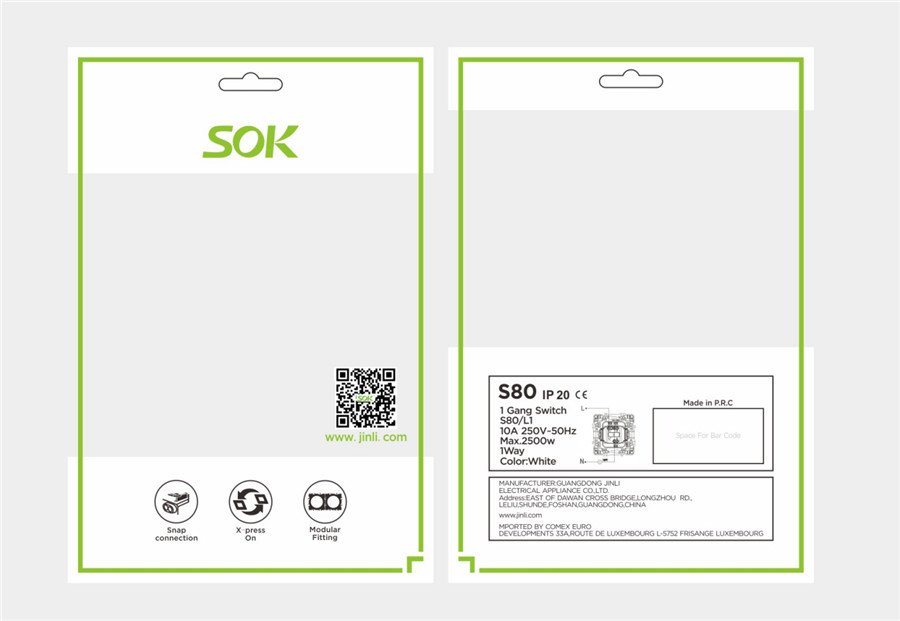 About Jinli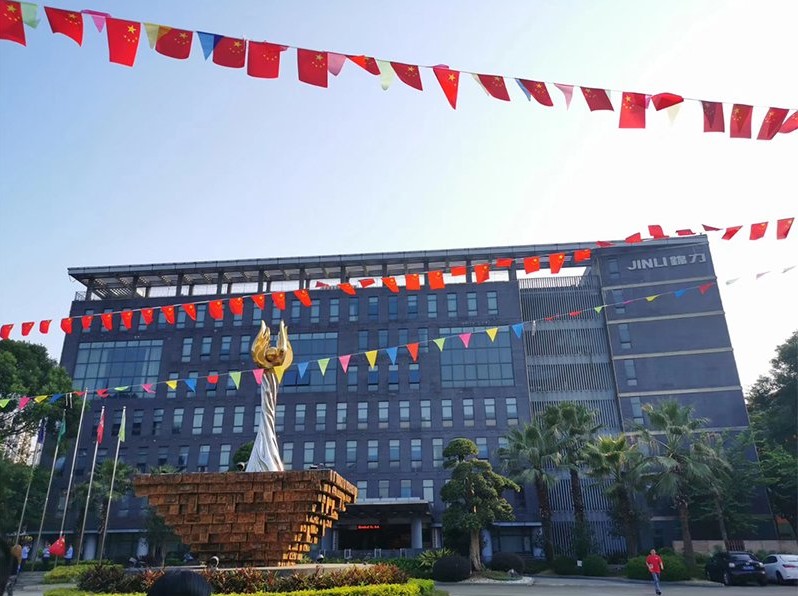 Jinli, a R&D driven company with 35 Years experiences in switch and socket manufacture, plays an more and more significant part in exporting market. 300,000 square meters, 1300 employee offer 2000 models switches and sockets with guarantee 10 Years! The fashionable appearance, the high quality performance and variety color of the switch cover make the customers more and more satisfied with our Products. We do OEM and OEM for more than 100 companies all over the world. Choose Jinli, choose coorpation, you will be satisfied.
Ukuba ufuna ukwazi ulwazi ngakumbi ngemveliso, nceda unxibelelane nathi nge-imeyile okanye ngomnxeba: 86-757-25333127okanye export01@jinli.com okanye shiya ulwazi lwakho lomntu kwiphepha lasekhaya.
Thumela umyalezo wakho kuthi: