13
A 250V Double Pole Switched BS Socket Outlets with Neon

- 2 Şəbəkə Ağ
Jinli Production process video

:
Double Pole Switched BS Socket Outlets with Neon unites elegant and aesthetic elements in its simple design, supplying fire-resistant and impact-resistant PC material with high quality, which is safer and more attractive and durable.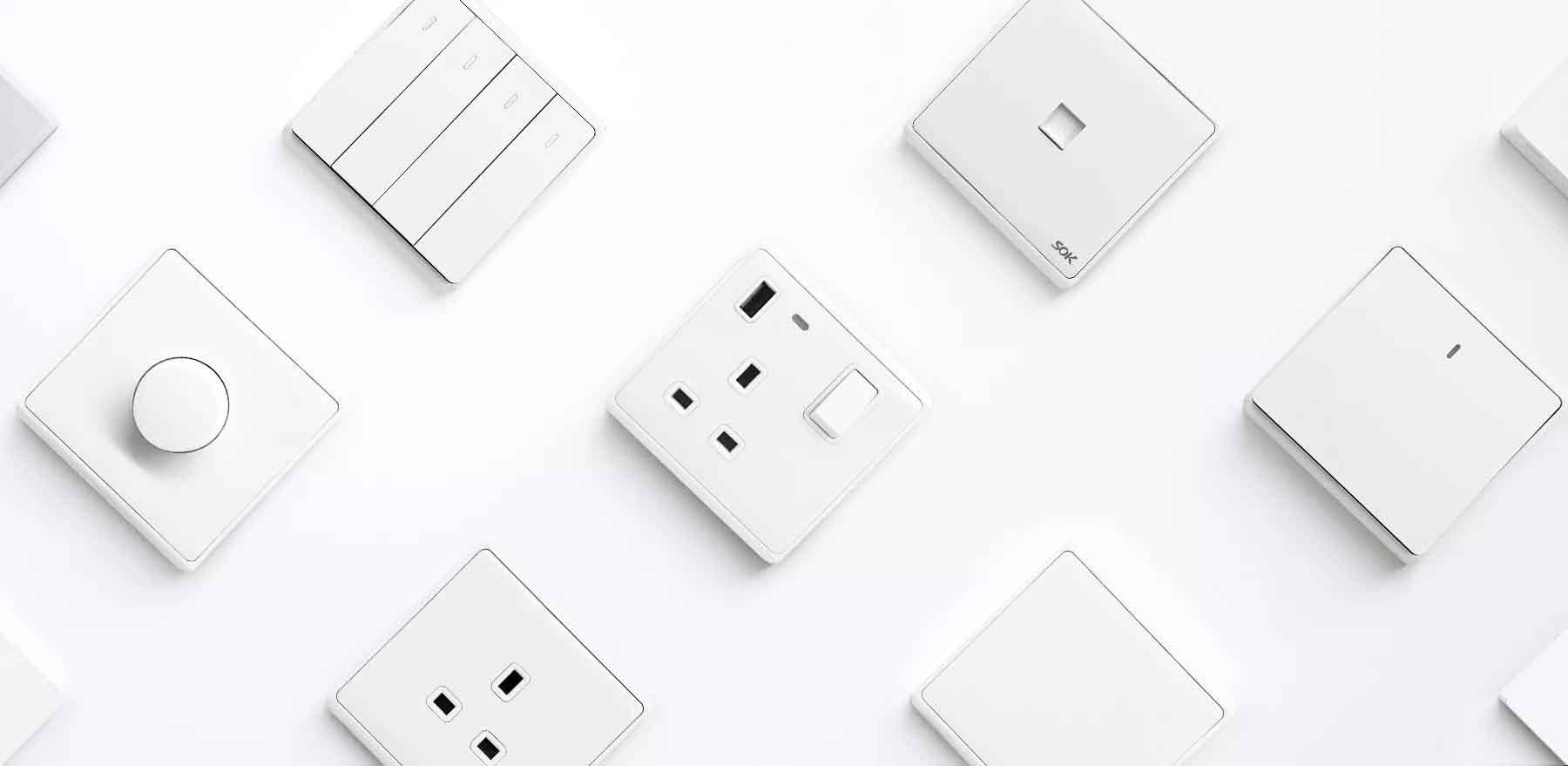 Product tətbiqi 13A 250V Double Pole Switched BS Socket Outlets with Neon- 2 Şəbəkə Ağ
1. Our R&D team has improved the design which is more convenient for assembling and also provides a simple but pleasing appearance. Gently clip the cover panel on frame after fixing the outlets on wall. Poke two holes from the bottom side and lift up the cover panel for disassembling.
2. Supply high polymer PC material with great quality on panel and chassis, which has the effective function of scratches resistance, fire resistance, discoloration resistance, impact resistance and fading resistance.
3. Effectively prevent accidents like electric shock when you install the item on wall as E pole components are riveted on the fixing hole.
4. The cover plate with polish finish and matt interior and surround can be customized in other injection colors and gorgeous painting finishes.
5. Childprotective door design can effectively avoid accident: Only when 3 holes are inserted with a certain force can children touch the live parts.
6. Featuring wide connection space (6mm*4mm), this electric outlet offers easier connection.
7. Single pole switched BS socket and fused outlet are available.
8. As your excellent partner-ship in China, we can help you with solving problems like booking shipment , transportation,interpreting,
9. Ensure high quality with very competitive price and 35 year's experience in switches and sockets manufacturing.
10. Each new items are packed by a poly bag/ 10 pieces in each box/ 100 pieces in one carton. Also one pack of fixing screws is included.
Product Parametr (spesifikasiya) nin 13A 250V Double Pole Switched BS Socket Outlets with Neon- 2 Şəbəkə Ağ
Əsas
Yazın

Double Pole Switched BS sockets

Seriya

W50 series

Brend adı
ÇOX
Model nömrəsi

W50/13UKSD/2

Rəng
Daxil edin-

matt finish white

;

Cover frame- glossy finish white

Customization available

Material

High polymer PC

,

PP

Tamamlayıcı
Nominal gərginlik
250V ~
Nominal cərəyan
13A
Şəbəkə tezliyi
50/60Hz
Dəstələrin sayı
1 Banda, 2

Gangs available

Funksiya
Tək qütb,

or Double pole switch available

Aktuator
Rocker
Cihaz montajı

Flush or surface mounted

Təsbit növü
Gizli vintlər
Təsdiqləmə rejimi

By screw M3.5*25mm

Vintlər materialını düzəldin
Sinklə örtülmüşdür

Rivets Material

Pirinç
Əlaqələr
Vida terminalları(dirək terminalı)

M4*9mm

Əlaqə materialı
Pirinç
Yerləşdirmə dərinliyi
20 mm
Ölçü
86*147mm
Ətraf mühit
İstismar üçün ətraf mühitin hava istiliyi
-5~ 40 ℃
Alov gecikdirmə
850℃
IP qoruma dərəcəsi
IP20

Standards

BS

1363-2

SASO 2203

SS 145

MS 589

Tətbiq
Sənaye, Otel,

Restaurant

, Ticari,

Residential

Müqavilə Zəmanəti
Zəmanət
10 illər
Qablaşdırma
Qablaşdırma
1

pcs/ plastic bag 205*115mm

6ədəd / qutu 185 * 154 * 93mm

60ədəd / karton 490 * 320 * 200mm

Daha çox məlumat.
Ödəniş müddəti
T / T, L / C, D / P, D / A ...
MOQ
3000 ədəd
İstehsal
Guangdong Jinli
Mənşə yeri
Guangdong, Çin
Sertifikat
CB, BU, SASO,

ROHS

, GCC, ISO9001 &

ISO14000
Product Features and Application of the 13A 250V Double Pole Switched BS Socket Outlets with Neon- 2 Şəbəkə Ağ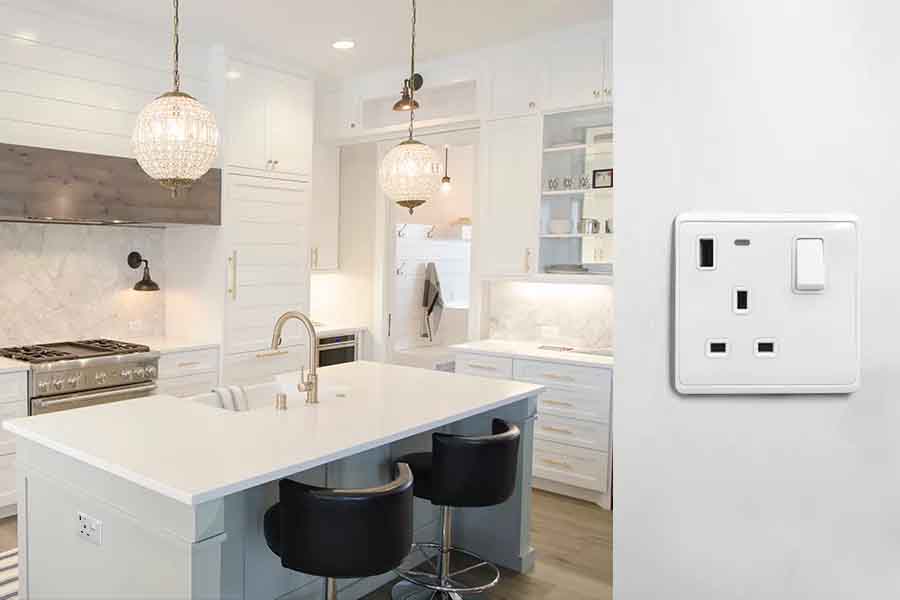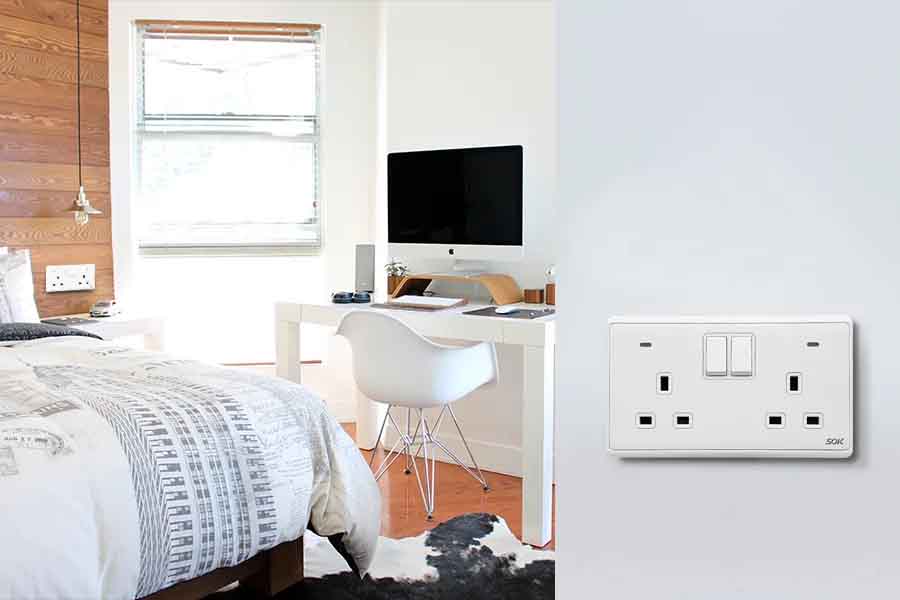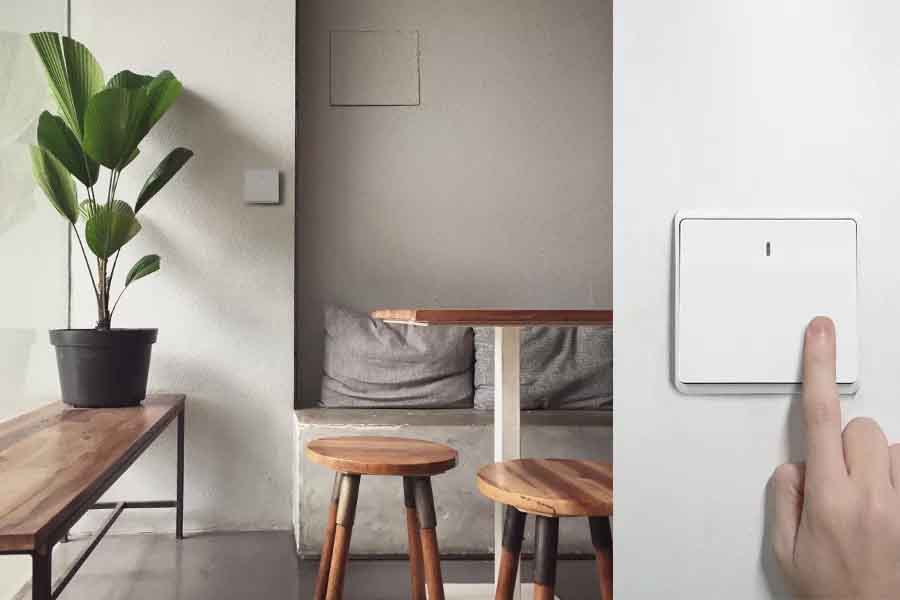 ASSEMBLING INSTRUCTION: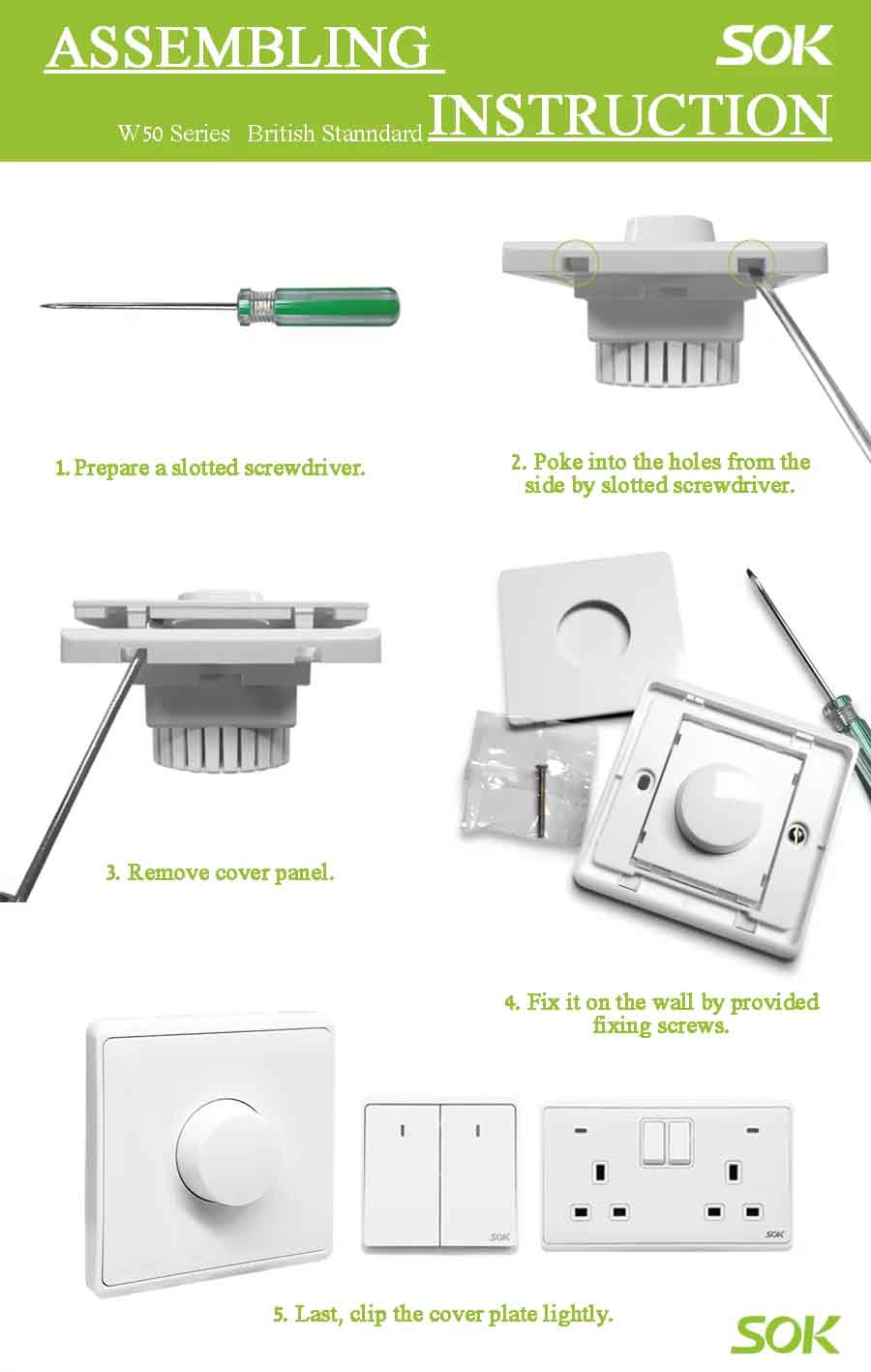 FAQ 13A 250V Double Pole Switched BS Socket Outlets with Neon- 2 Şəbəkə Ağ
Q: What using conditions of BS socket outlets?
A: 1). The application temperature range is -5 ℃ -40 ℃, the average ambient temperature shall not exceed 25 ℃ over 24 hours.
2). Do not directly fix the socket in places that may exceed the temperature range mentioned in clause 1), such as fixing in the sun or near other heat sources.
3). Not applicable to altitudes above 2000 meters.
4). Do not use in abnormal contaminated environment, such as chemical smog, smoke, rain, fog and other long-term high humidity environment or other abnormal environment.
Q: Why is BS plug called the safest power plug?
A: a).Plug pins: Half of the Neutral and Live pins are surrounded by insulators, which can prevent the risk of getting electric shock occurred by accidental contact. So even though the British plug is not fully inserted into the outlet, the exposed part will not have danger. What's more, the earth pin of the British plug is slightly longer than the Neutral and Live pins so that the earth pin can firstly contact with ground for protection and Neutral and Live pins can charge with electricity.
b). Socket design: Only when two or three screwdrivers be inserted in the British socket at the same time can the protective shutter open, which can effectively avoid accident caused by children.
c). Built-in fuses: Although the built-in fuses increased the size of British plug, in the event of an accident, the anti-surge will automatically cut off the power supply, which can effectively prevent accidents such as fire and electric shock. This design is safer to use and more convenient to repair.
d). Circuit design: At last, the British plug is not only very intuitive, but also carefully designed. Once the plug and wire are pulled off, the Neutral and Live wire will be disconnected first, while the ground wire is still connected, which effectively prevents the risk of electric shock.
At last, the design of British plugs is more humanizing and safety-oriented. From the details to the general, British plugs have done a perfect treatment, and compared to other types of plugs, indeed it is safer.
Q: How can I contact you?
A: If you have any ideas or questions, please don't hesitate to contact us by:
TEL: 86-757-25333127
FAX: 86-757-25333206
WHATSAPP: 86 18988672820
E-MAIL: export01@jinli.com
HTTP: www.sokswitch.com
WEBSITE QR CODE: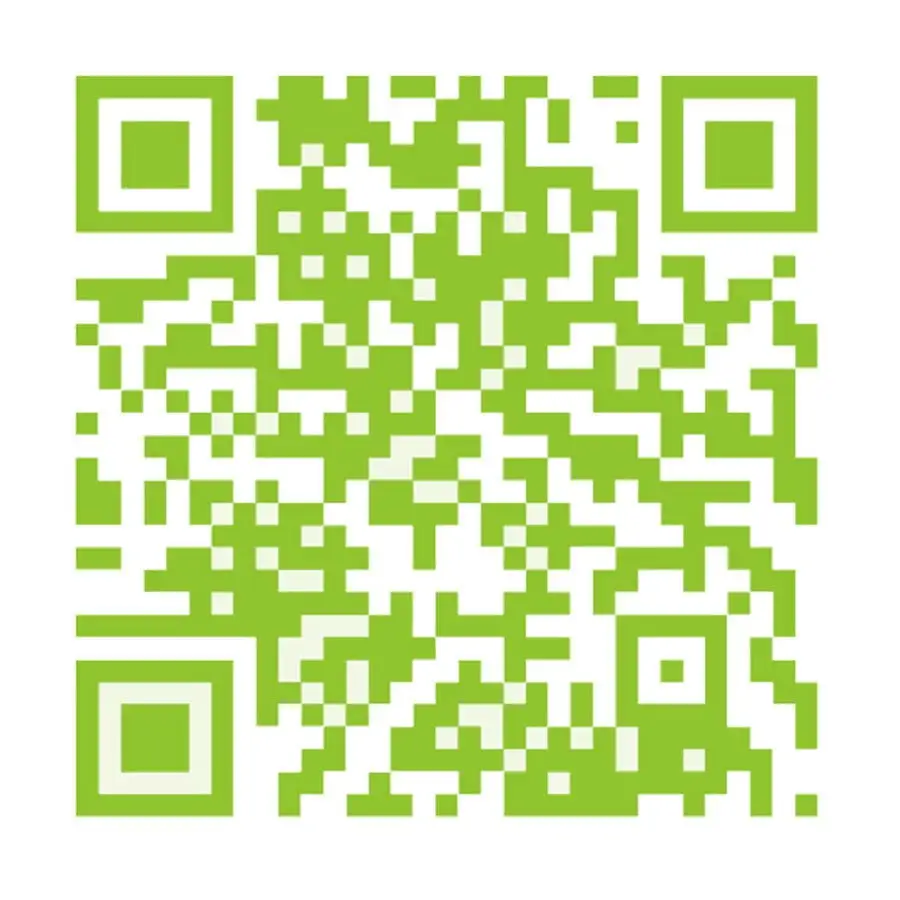 FACEBOOK: GUANGDONG JINLI ELECTRICAL APPLIANCE CO., LTD.
FB QR CODE: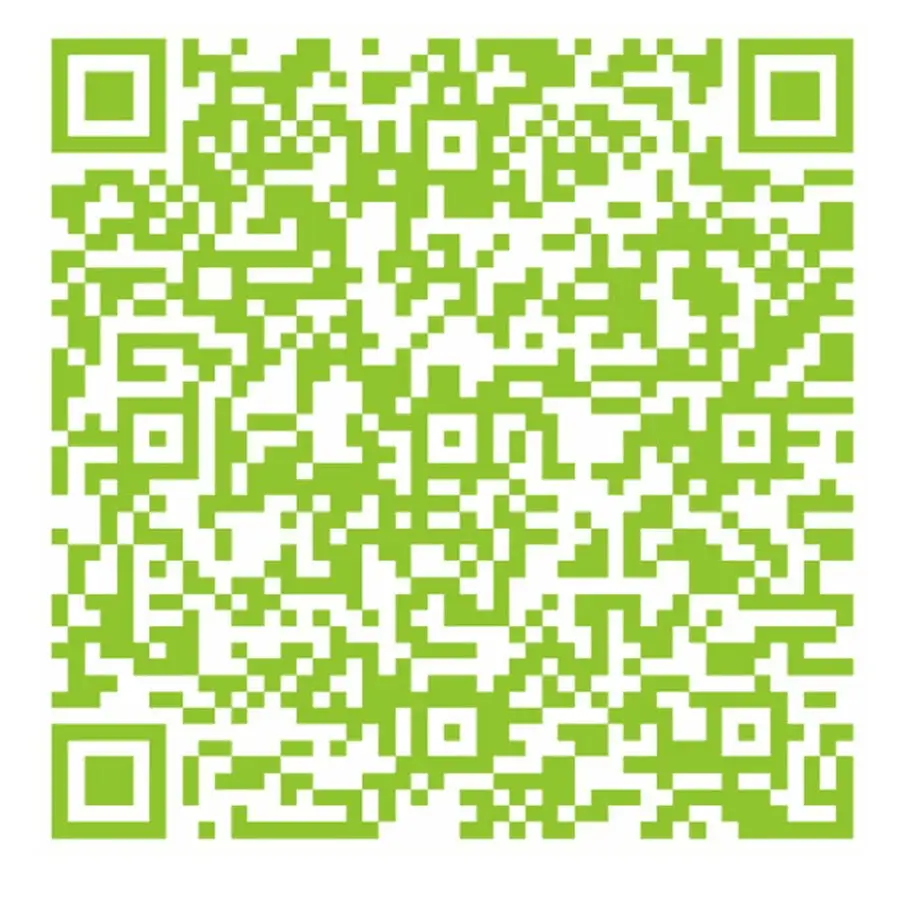 Mesajınızı bizə göndərin: