S81 Series, 4 Different Material and 27 Colors for Option:
300W LED Dimmer Switch British Standard is one of the simple but stylish wiring device products in W50 series that features very wide button panels and slim profile. Round corners and soft lines with smooth rotary button fully shows its aesthetic design.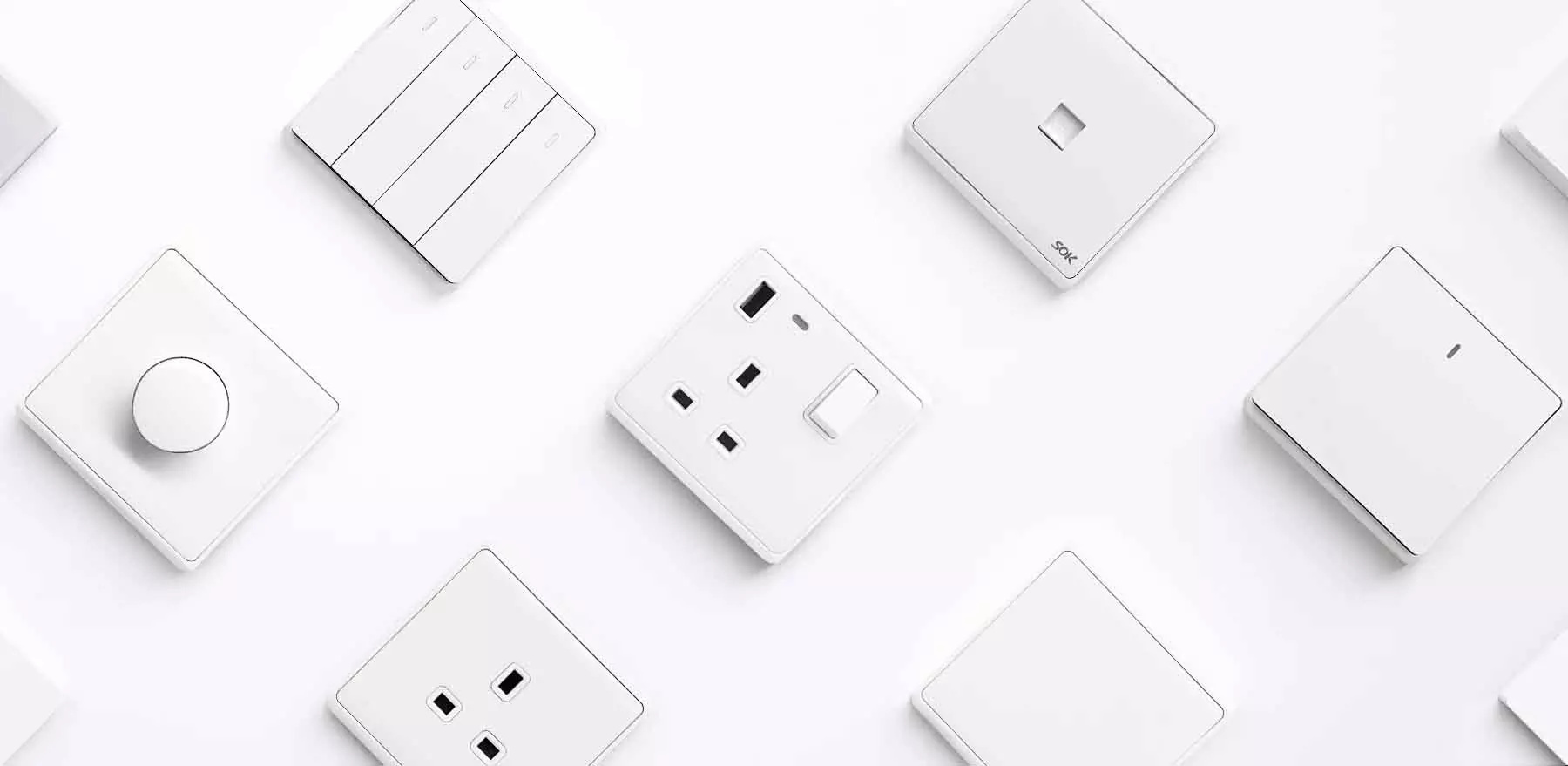 Product Introduction of the 300W LED Dimmer Switch - White
1. Based on a wide panel and a concealed-screws design, this dimmer switch is aesthetically pleasing and easy for cleaning.
2. The surface can be customized in a variety of stylish painting finishes (also can do varnish finish) and injection colors such as:
Elegant Sliver (painting)
Rose Gold (painting)
Champagne (painting)
Dark Gray (painting)
Yellow (painting or injection)
Brown (painting or injection)
Gray (painting or injection)
Black (injection or painting)
Cream/Beige (injection)
3. Features an easier and quicker installation or disassembly: poke into the holes below by slotted screwdriver to remove panel, then fix the dimmer on the wall by given fixing-screws, at last clip the panel back lightly.
4. Applies world-renowned brand SCR with high reliability.
5. Provide wide adjusting range and comfortable feeling, and brightness changes smoothly.
6. Simple and Flat design can be matched with all styles of decoration at any places like conference hall, gallery, supermarket, house, studio, canteen, bar, etc.
7. USB outlets and fuse outlet available.
8. Every product will be sent by our quality control teams to our own CNAS certified laboratory to do routine tests like aging test to ensure the quality. Also, quality inspections will do during each producing progress.
9. Our solid production capacity ensures over 10 million pieces can be produced in a month, as we have full-automatic packing machines, 100 assembly lines, 8 full-automatic installation machines, 20 high-speed punch machines, and 108 injection machines which can provide a fast and punctual delivery.
10. SOK exporting team is well-trained, we are ready to offer you best service, answer your questions with 20-year experience of exporting, and follow your orders efficiently as "Reputation First, Customers Foremostis the aim of our service".
Wiring Scheme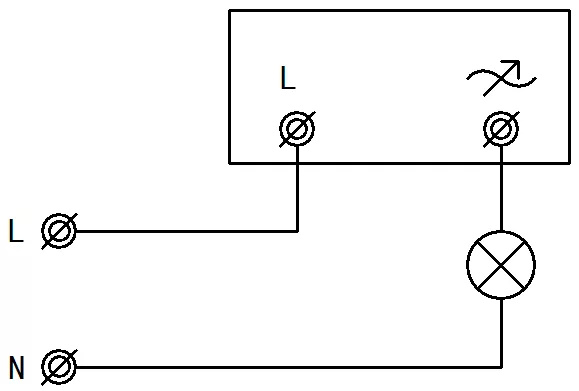 Product Parameter (specification) of the 300W LED Dimmer Switch - White
Main
Type
Dimmer Switch
Series
W50 series
Brand Name
SOK
Model Number
W50/TG/300
Color
White or customized
Material
high polymer PC
Complementary
Rated Voltage
220V-250V~
Rated Current
1.2A
Network Frequency
50/60Hz
Dimmer type
Universal
Dimmer control
Rotary push
Load type
High-pressure halogen lamp: 35-300W

Incandescent lamp: 25-300W

Low voltage halogen lamp with electronic transformer: 35-300VA

LED lamp: 3-300VA

Protection type
Electronic short-circuit protection

Automatic overload protection

Overheating protection

Wire stripping length
8 mm
Device Mounting
Surface or Flush wall mounted
Fixing type
Concealed screws
Fixing Mode
By screw M3.5*25mm
Fixing Screws Material
Zinc-plated
Connections
Screw terminals(pillar terminal)M3*7.5mm
Wire diameter
0.75-6mm2
Mounting hole center distance
60.3mm
Contacts Material
White zine
Embedding Depth
35 mm
Dimension
86*86mm
Environment
Ambient Air Temperature for Operation
0~45℃
Relative humidity
5…95 %
Flame Retardancy
850℃
IP degree of protection
IP20
Standards
IEC/EN60669-2-1
Application
Bar, Cafe, House, Showroom, Office...
Contractual Warranty
Warranty
2 years
Packing
Packing
1 pcs/ plastic bag 150*120mm

6pcs/box 185*154*93mm

60pcs/carton 490*320*200mm

More Info.
Payment term
T/T, L/C, D/P...
MOQ
1000 pcs
Manufacture
Guangdong Jinli
Place of Origin
Guangdong, China
Certificate
CB, CE, SASO, GCC, ROHS, ISO9001, ISO14001, OHSAS18000

Recommended Lights For 300W LED Dimmer
Brand
Type of Light
Reference Information
Power
OSRAM
Dimmable LED Bulb
AC220-240V/50Hz/60Hz 29mA
6W
OPPLE
Dimmable LED Bulb
AC220-240V/50Hz/60Hz 2700K
9.5W
Dimmable LED Bulb
AC220-240V/50Hz/60Hz 2700K
7W
PHILIPS
Dimmable LED Bulb
AC220-240V/50Hz/60Hz 63mA
11W
Dimmable LED Bulb
AC220-240V/50Hz/60Hz 45mA
8.5W
CAUTION:
1. This product must be installed by qualified electrician.Do not disassemble the cooling fin and back-housing.
2. Always operate the dimmer according to thetechnical data provided.
3. This product is only for adjusting lighting. Do not use it to adjust other electronic product, otherwise it might bring damage.
4. Risk of death from electric shock. Although the device is turned off there might be full voltage at the output. Always turn the device in the status of voltage free before starting with work.
5. Dimming socket outlets is prohibited. The riskof overload and connecting unsuitable dimmers is too high.
6. It's a normal phenomenonthat slight heat will be emitted from the product when it's
7. Do not over twist the knob, otherwise it may damage the product.
8. When using the dimmer with different brand / model of dimmable LED light, the light may be flashing when approaching to minimum value.
9. When multi-loads in parallelconnection, same brand and model of loads are recommended. But please make sure the total power must not exceed the rated power.
10.Connected dimmers may be damaged if youconnect a combination of loads (inductive and capacitive) at the same time.
11. 300W LED Dimmer has overload inspection system. Power will be cut off automatically when overload. In case if overload, please reduce the load and restart the power.
12. When using 300W LED Dimmer with dimmable LED light which is less than 3W, or label-power 3W but actual power is less than 3W, the light might flash when approaching the maximum value.
Product Features and Application of the 300W LED Dimmer Switch - White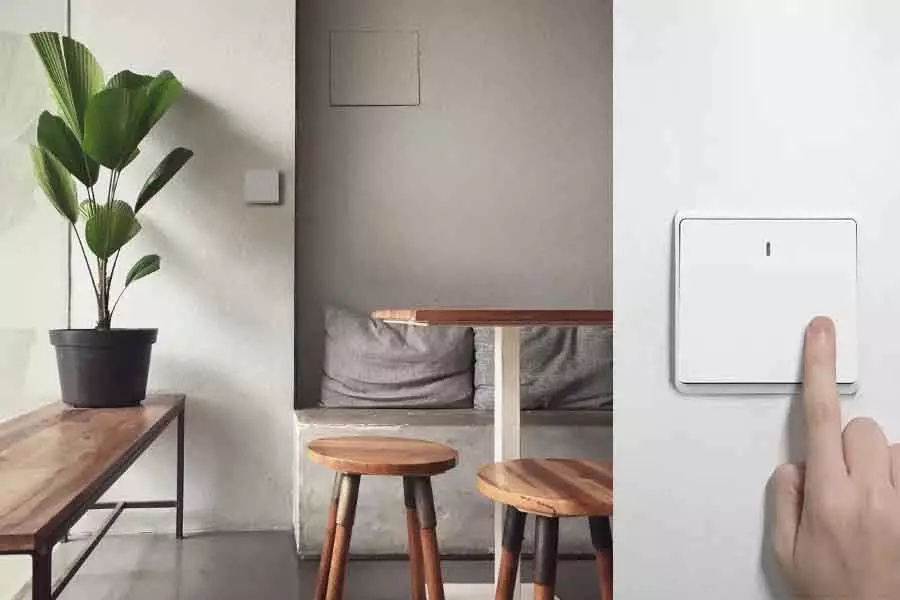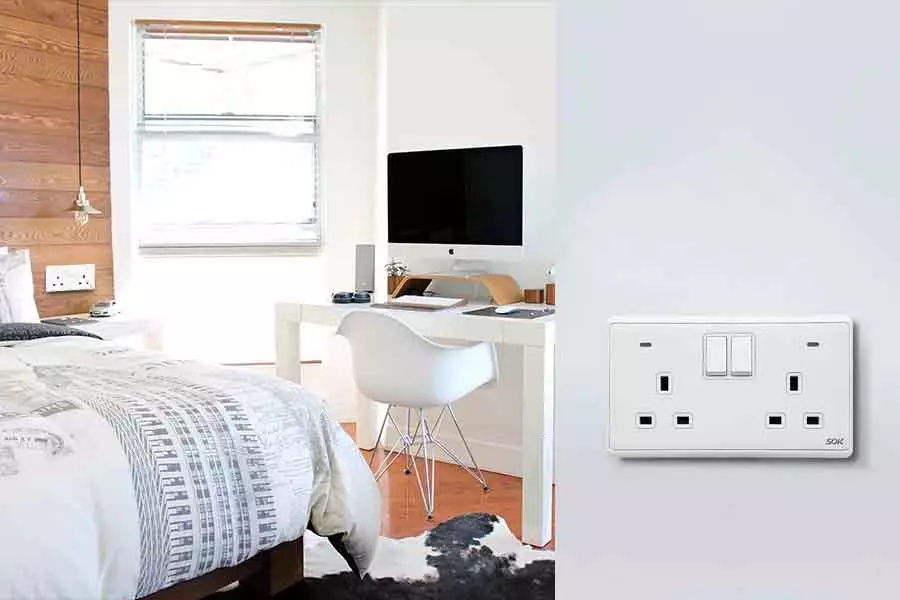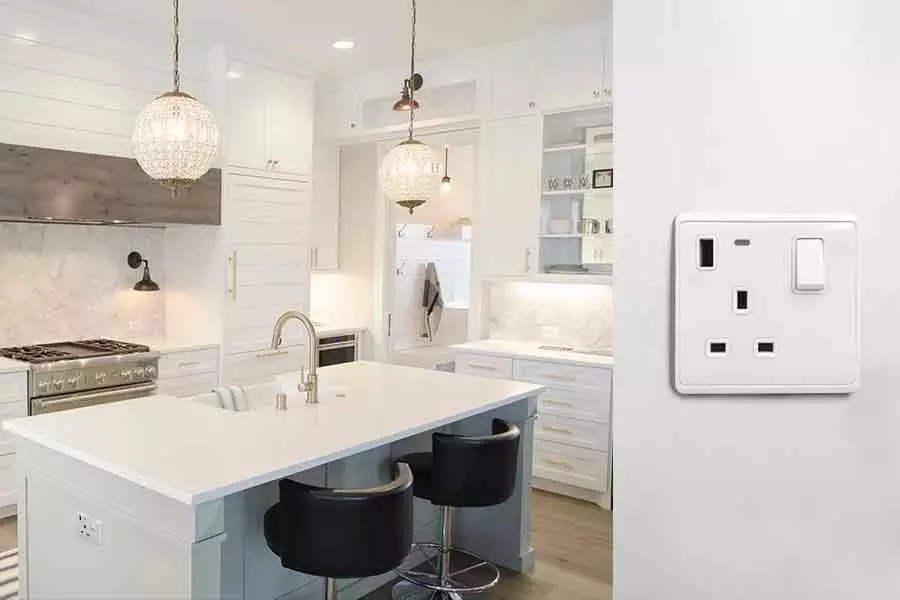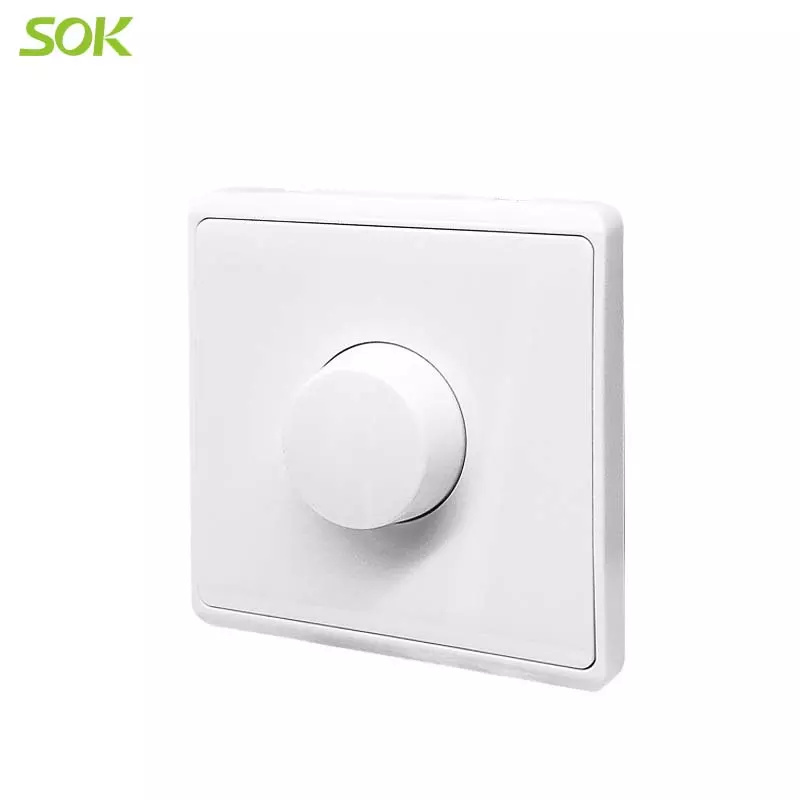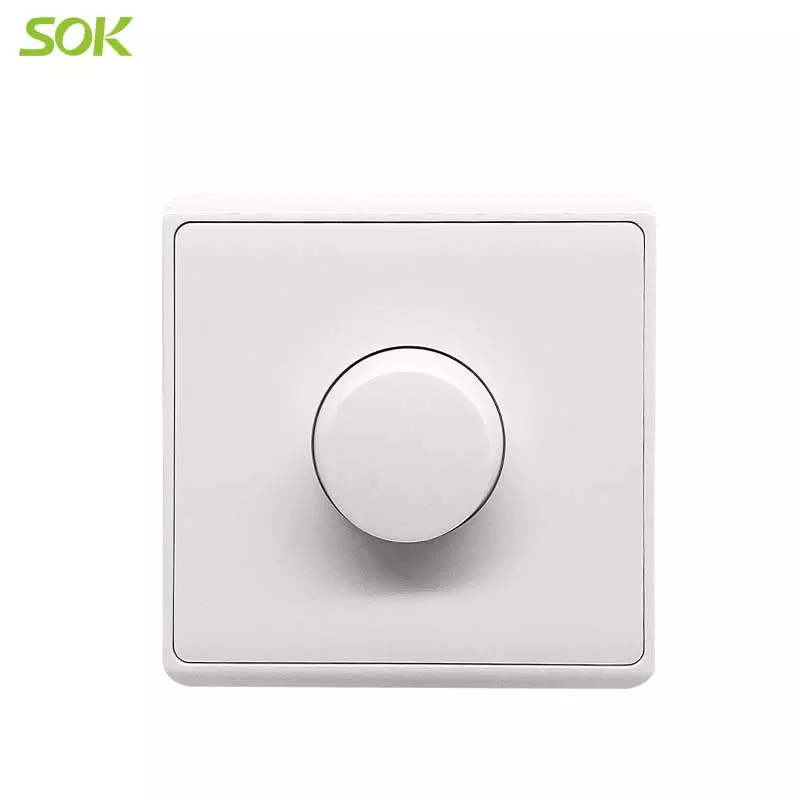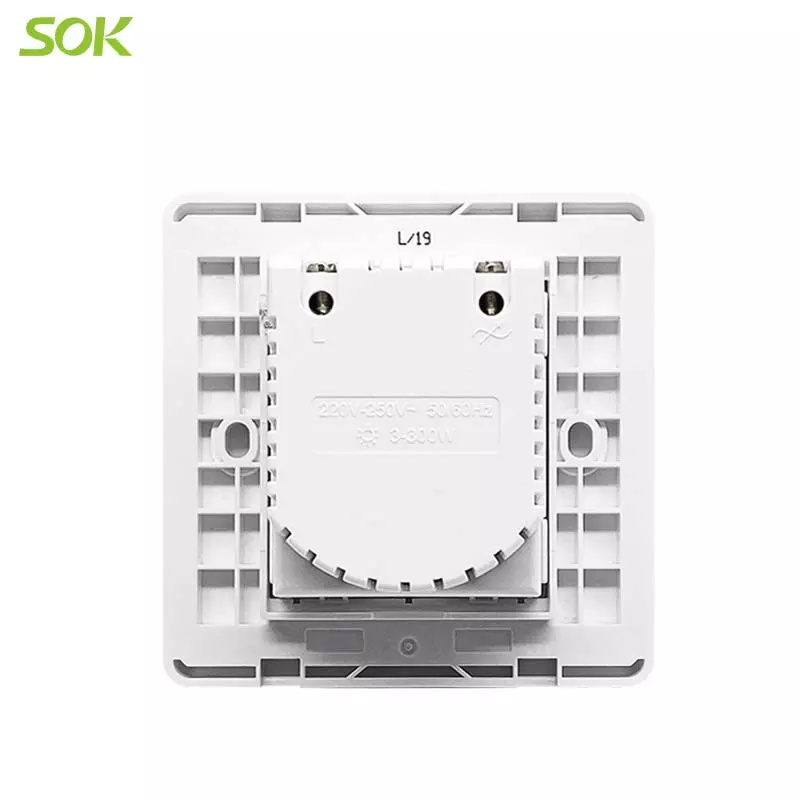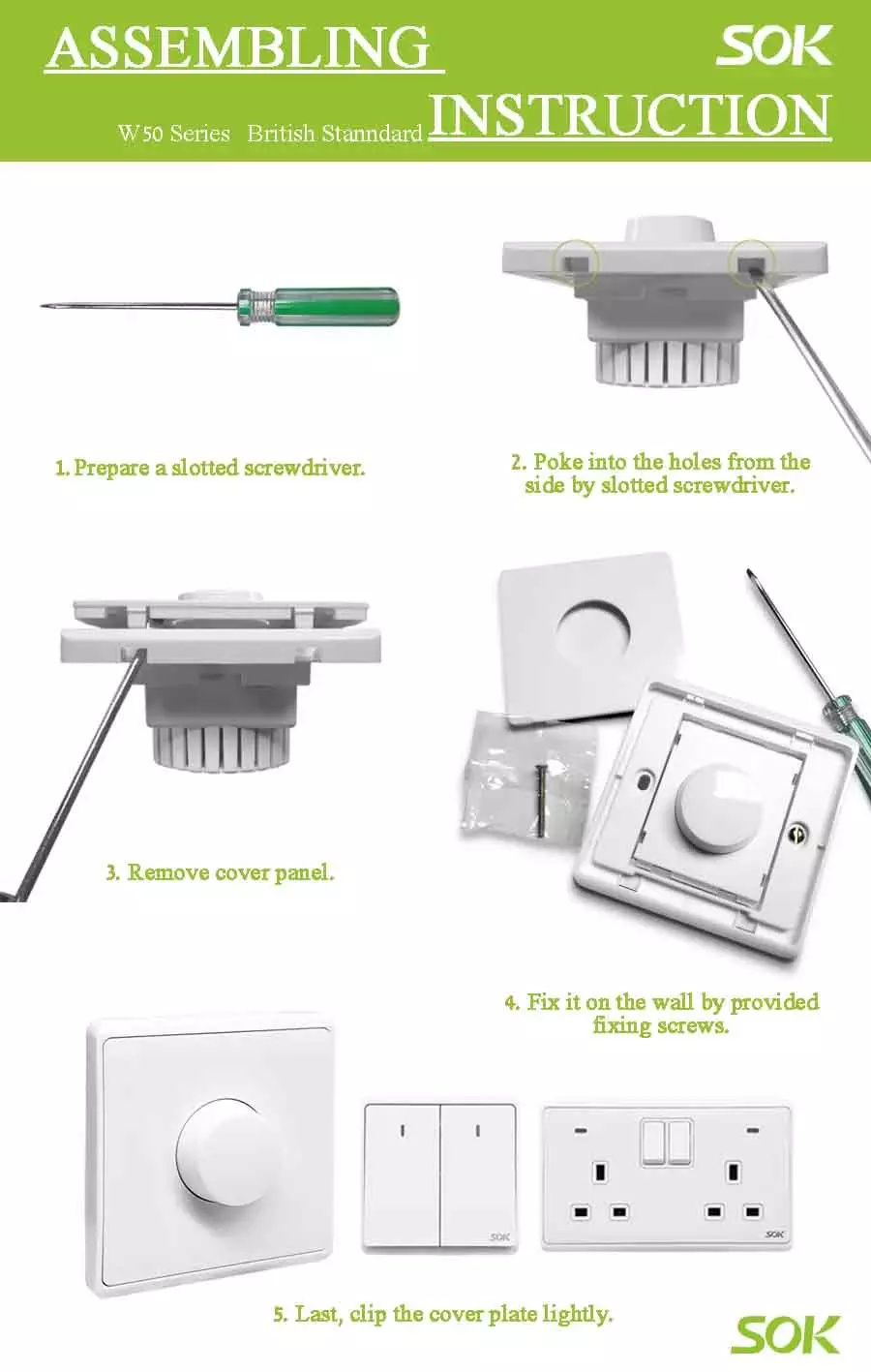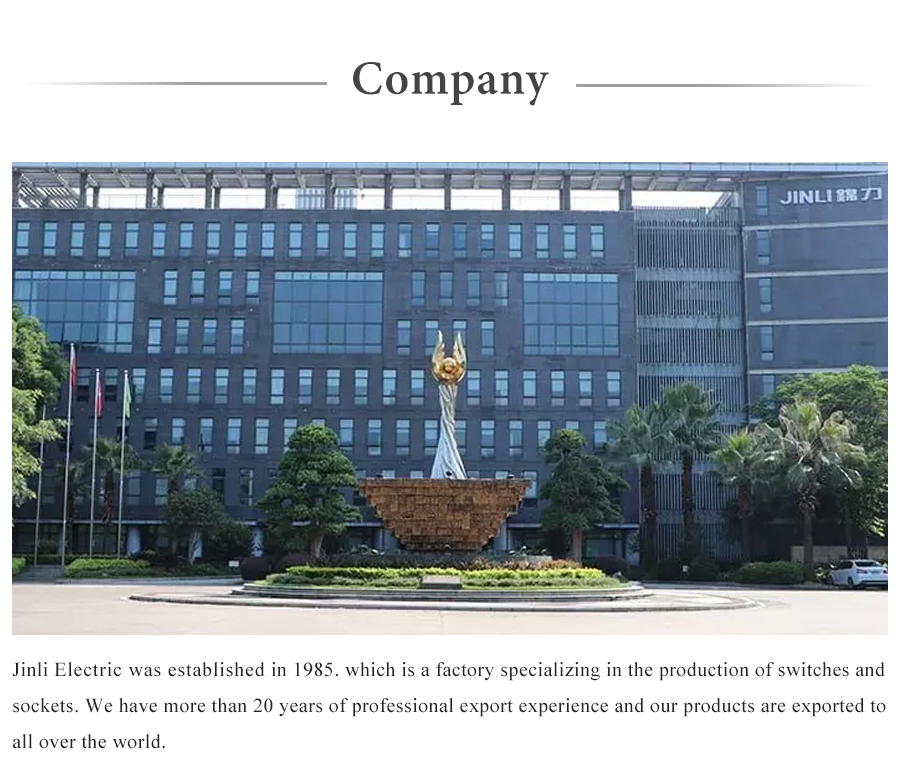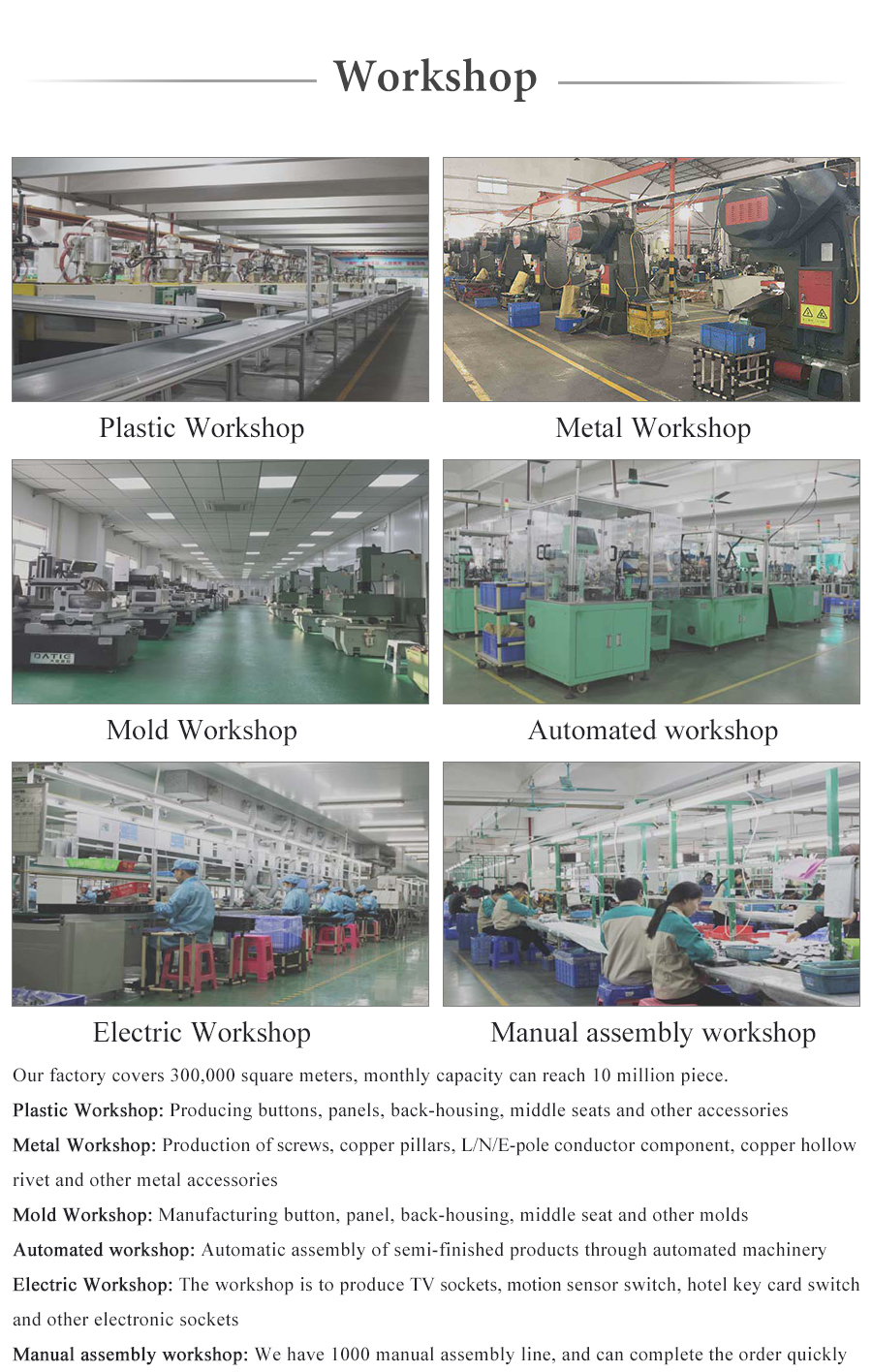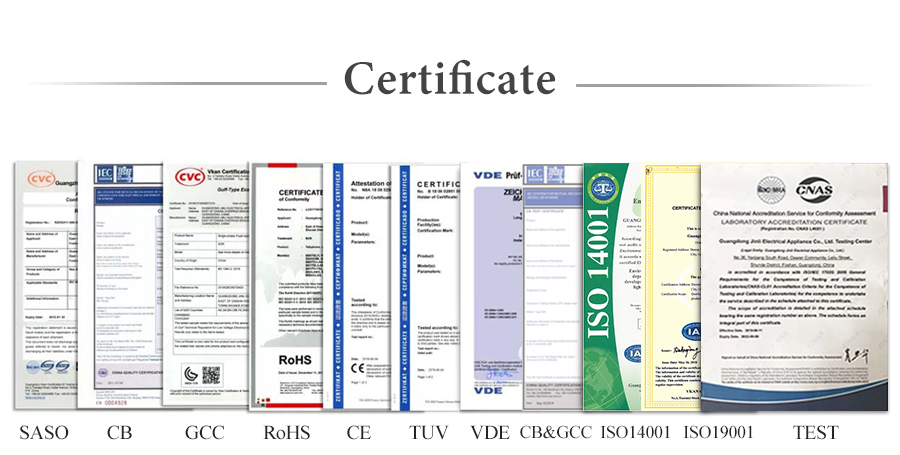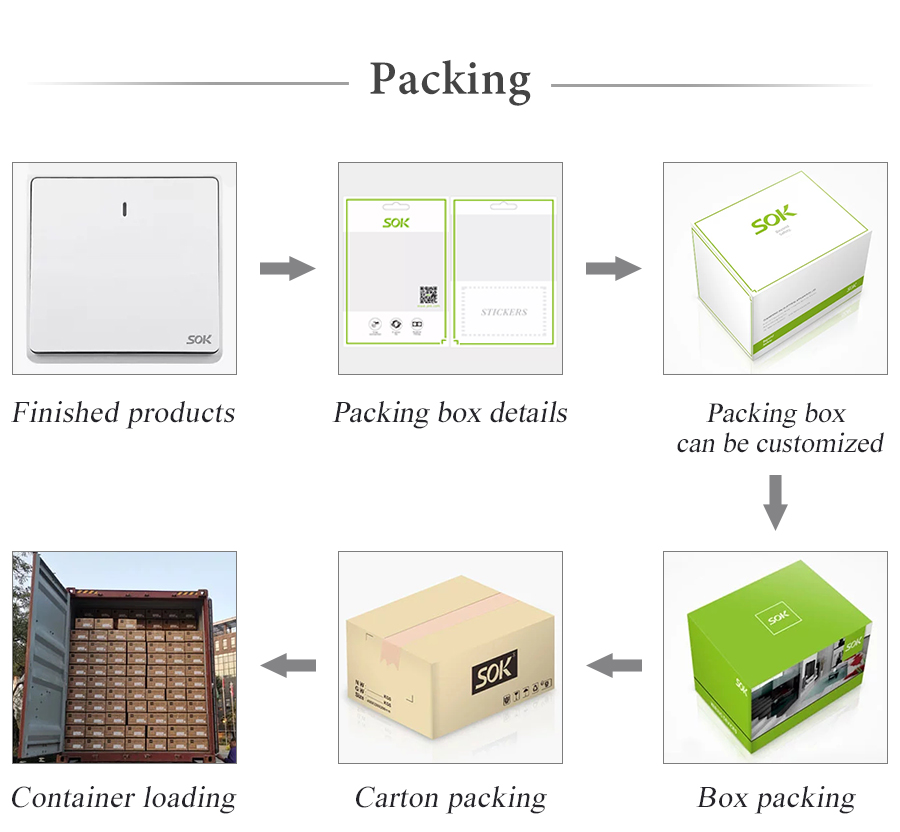 FAQ of the 300W LED Dimmer Switch - White
Q: What's your price terms?
A: EXW, FOB SHUNDE, CFR, CIF, CNF depending on the clients' demands.
Q: What's the guidance of installing and operating a dimmer?
A:1. Insert the wire into the hole of copper terminal, and then tighten the screw to fix it;
2. Pull out the knob and cover(please refer to assembling introduction);
3. Fix the product to the mounting box;
4. Install the cover and knob;
5. Please strictly follow the wiring diagram of the manual for wiring installation;
6. Turn on the power and manually adjust the knob to adjust the brightness and darkness of the lamp. Turn the knob clockwise to increase the brightness, turn the knob counterclockwise to decrease the brightness.
Q: How to solve the problems after the customer receives the goods?
A: Please get back to us when there's any problems. Our after-sale service team would help you deal with any problems when you receive our goods.
Q: How can I get in touch with you?
A: If you have any ideas or questions, please feel free to contact us by:
TEL: 86-757-25333127
FAX: 86-757-25333206
WHATSAPP: 86 18988672820
E-MAIL: export01@jinli.com
HTTP: www.sokswitch.com
WEBSITE QR CODE: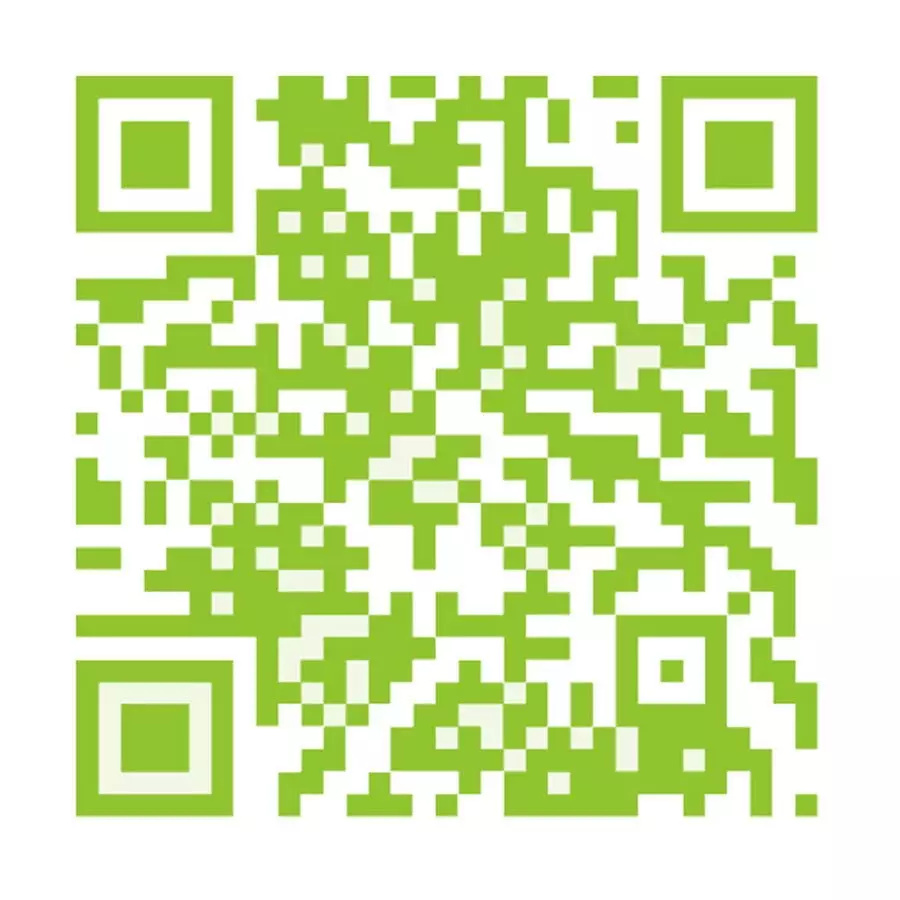 FACEBOOK: GUANGDONG JINLI ELECTRICAL APPLIANCE CO., LTD.
FB QR CODE: