Product Advantages of Intermediate Wall Switch
1.Large button design, comfortable to use
2.The product surface is smooth, simple and noble appearance
3.The product mainly uses high temperature resistant PC materials to provide safety for you and your family
4.K200 silver contacts make the product more conductive
5.The installation hanger design is convenient for installation and remove
6.The product frame has up to 27 colors to choose from
Product Parameters
Model No.:
S80/L4
Product or component type:
Rocker Switch
lectrical Parameter
10 AX at 250 V AC 50/60 Hz
Device presentation:
Complete mechanism, match with S80 series cover
switch function
1-pole 1-way
device application
Control
electrical durability
10000 cycles
opening distance
> 3 mm
dielectric strength
2000 V
actuator
Rocker
number of modules
2 modules
connections - terminals
Screwless terminals
Clamping connection capacity
0...2.5 mm² for rigid cable(s)
0...2.5 mm² for flexible cable(s)
Material
PC (polycarbonate)
Mire stripping length
12.5 mm
Standards
EN/IEC 60669-1
Certification
TUV, CE, CB, VDE
IP degree of protection
IP20
RFQ
1,What's Intermediate Switch?
An intermediate switch is a three way light switch. It is used when you have three or more switches controlling one light. the middle switch needs to be an intermediate light switch. This can continued for multiple switches. so it applies to three or more light switches.
there are four terminals of intermediate switch, by which it changes the flowing of electric current from one circuit to another.It has the ability to ON and OFF the electric supply by two ways.
2, How to control Light Point From Three Places Using Intermediate Switch?
it's should combine to use Two 2-Way Light Switches & Intermediate Switch.
Product detail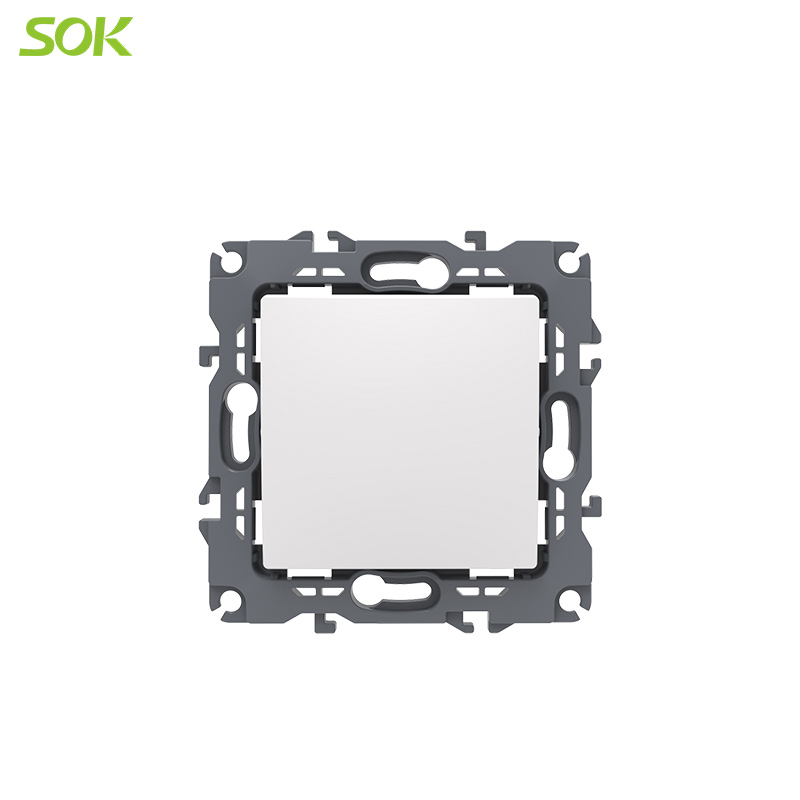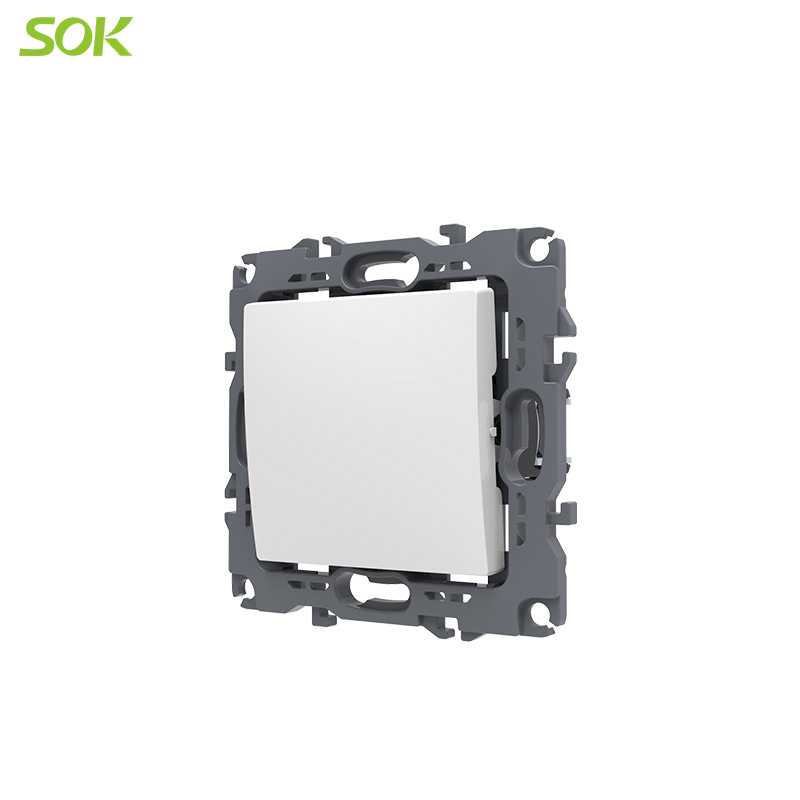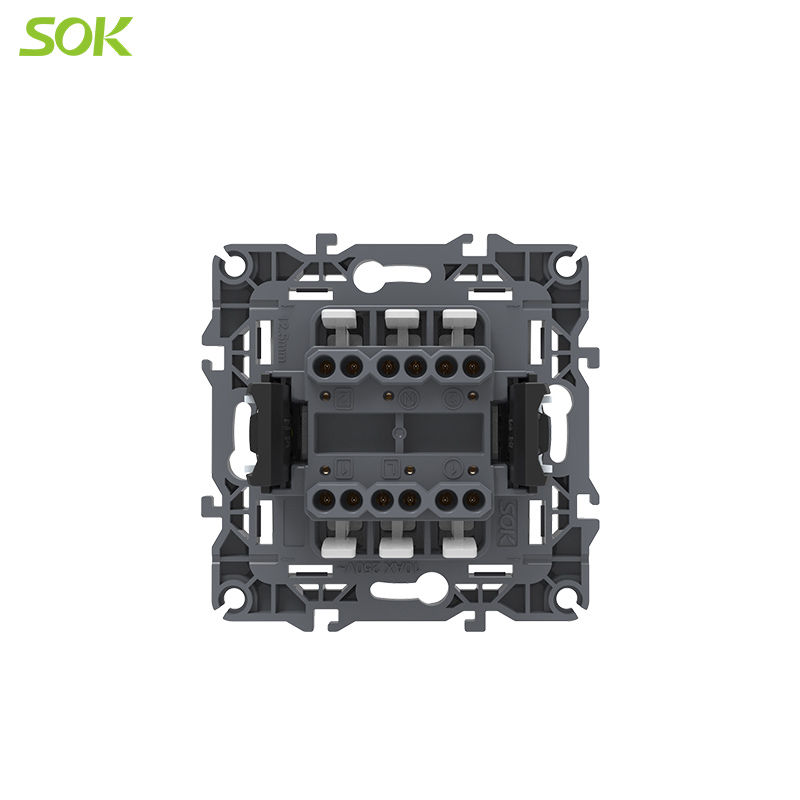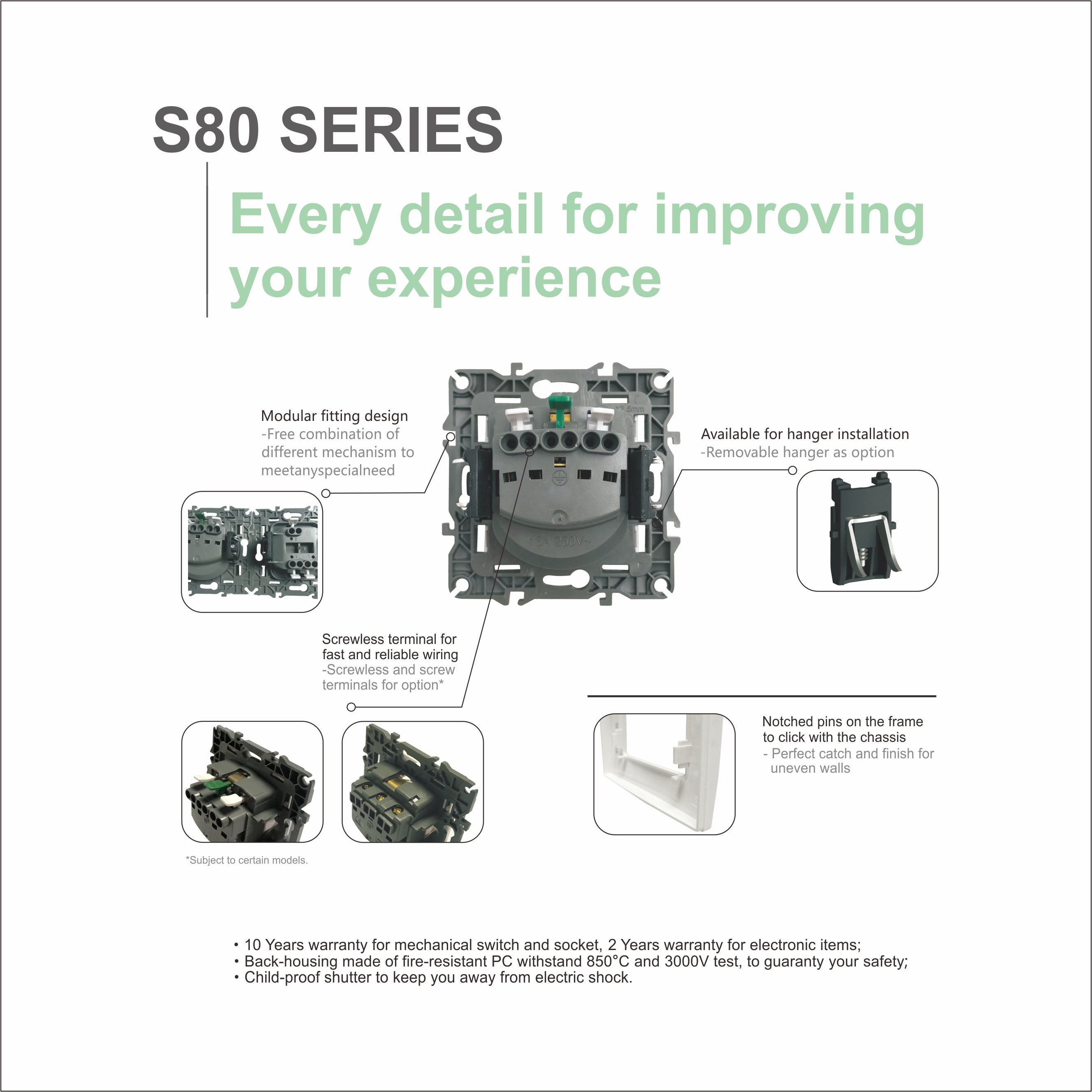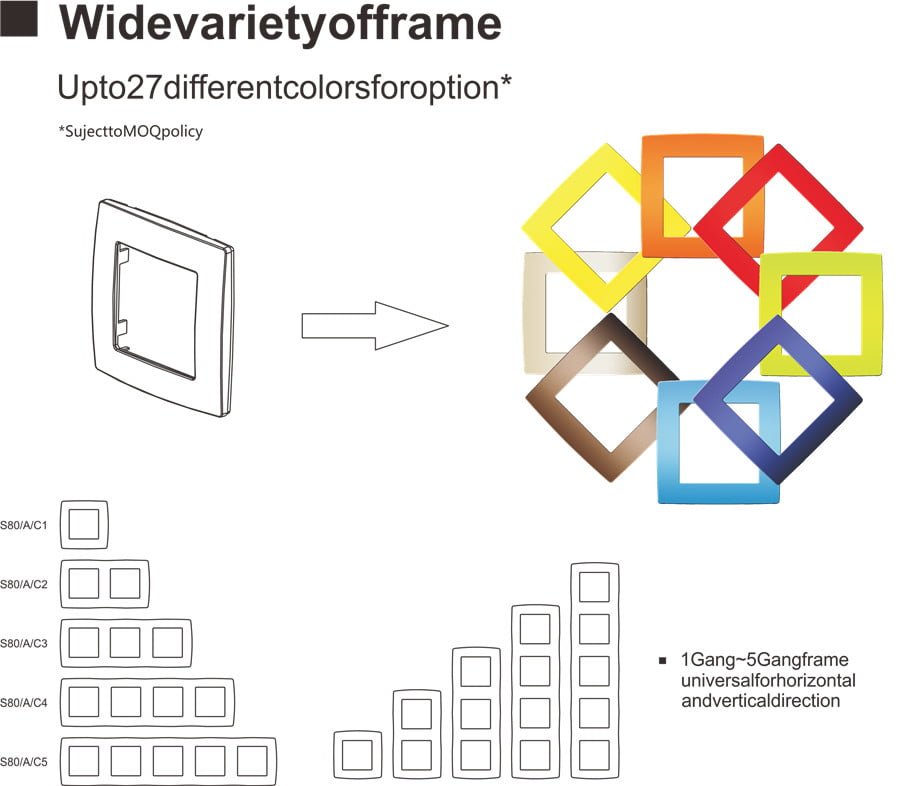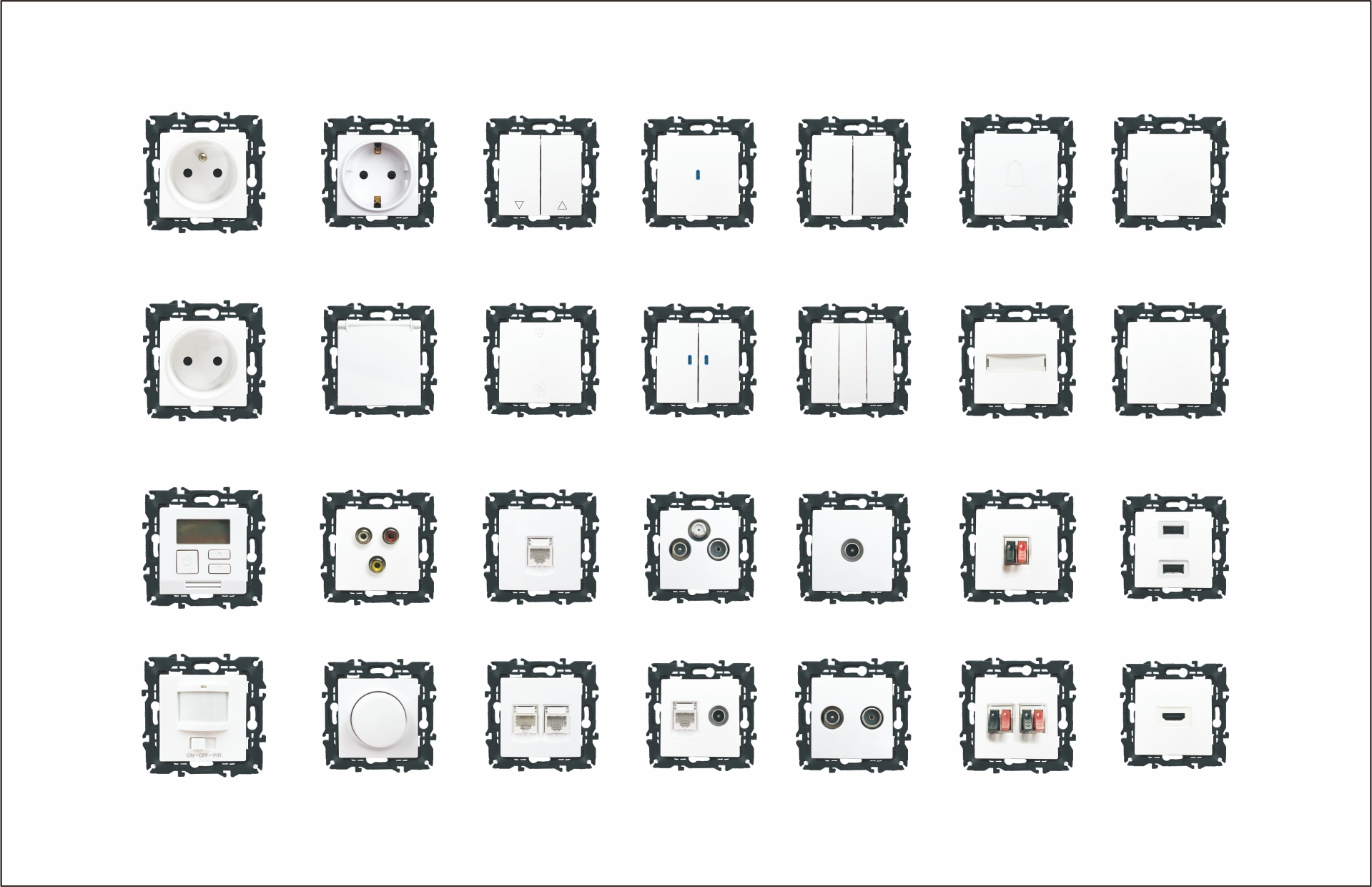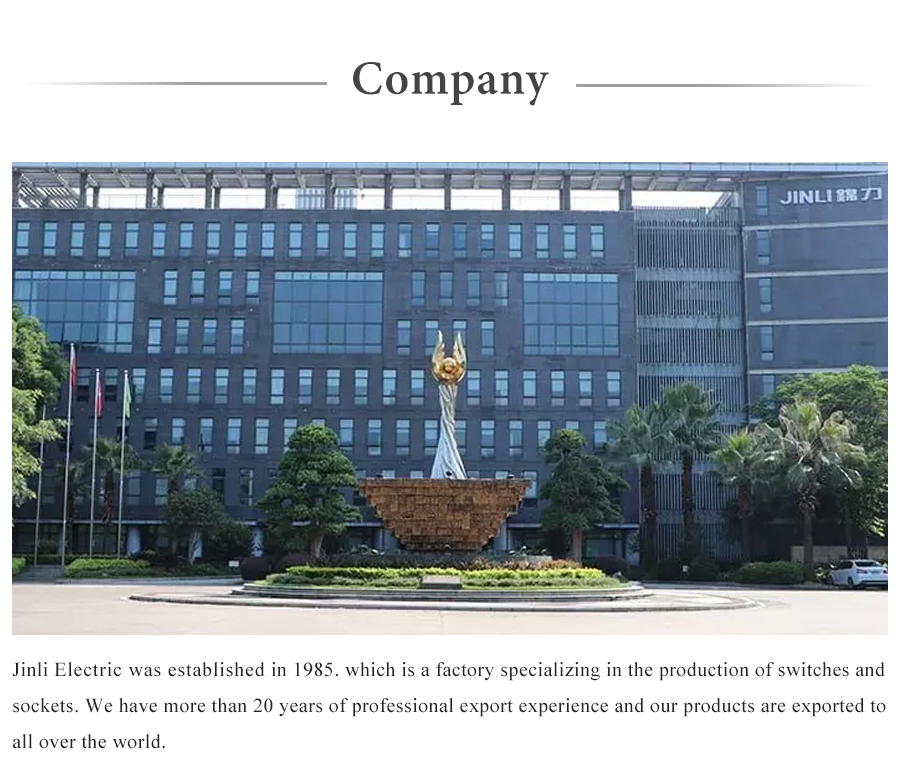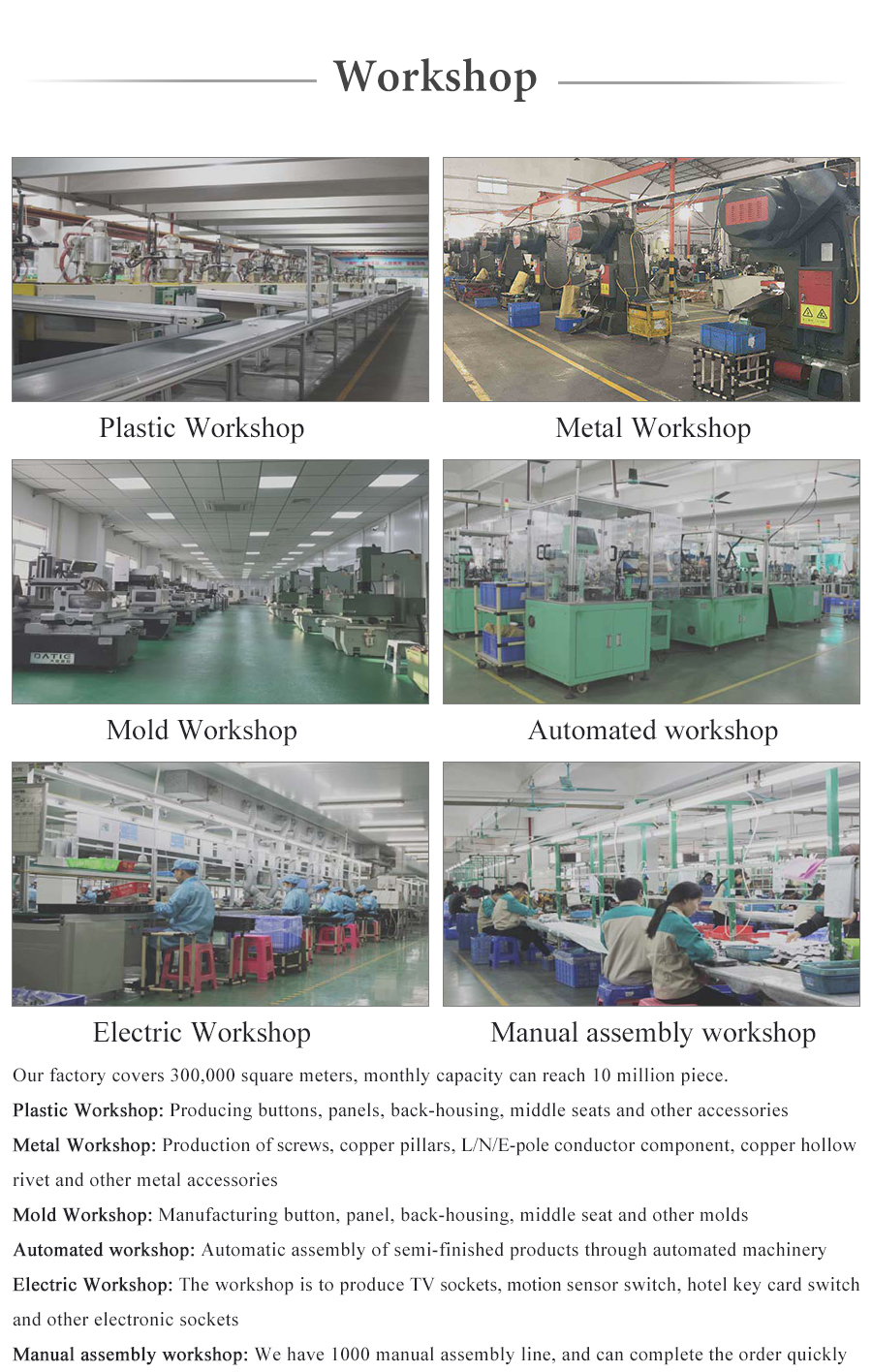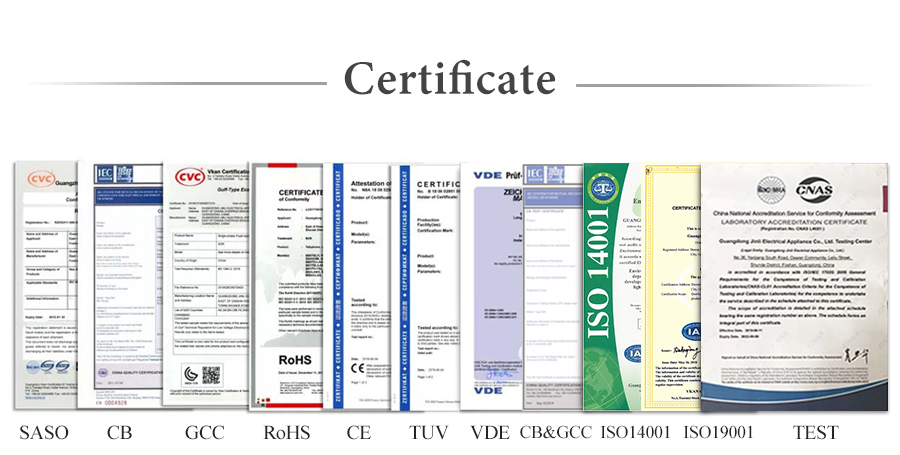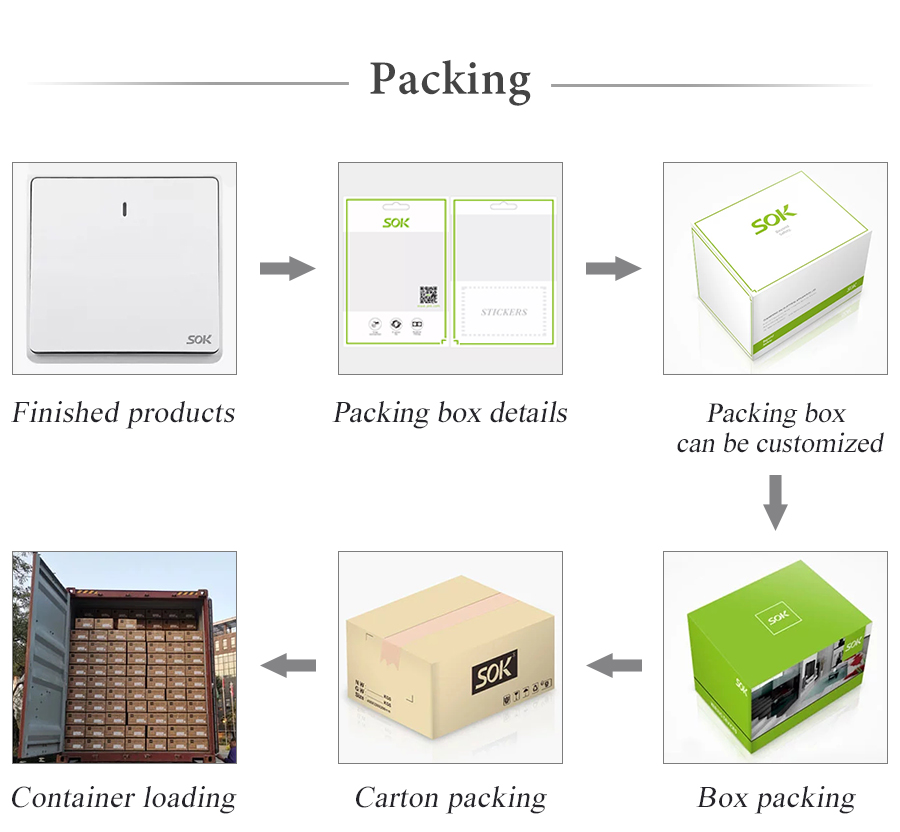 FAQS
Q: What materials your product use?
A: For the plastic parts, we mainly use PC material and in different function parts, we also use PP, PA66, TPE, TPU. For the Hardware parts, we use Phosphor copper, red cooper, brass, and silver in different parts.
Q: Are you a manufacturer or trading company?
A: We are manufacturer with company covers 300,000 square meters with over 1300 employee. Our factory located in Shunde Area, Foshan City, Guangdong Province.
Q: How many years guarantee of your products?
A: We offer 10 years guarantee for non-electronic items, 2 year guarantee for electronic items
Q: What payment terms do you accept.
A: We accept TT and LC, DP or OA can be consider after cooperation. If you wanna know more details, please do not hesitate contacting with our sales manager Winny by E-mail: < a href="mailto:export01@jinli.com">export01@jinli.com.